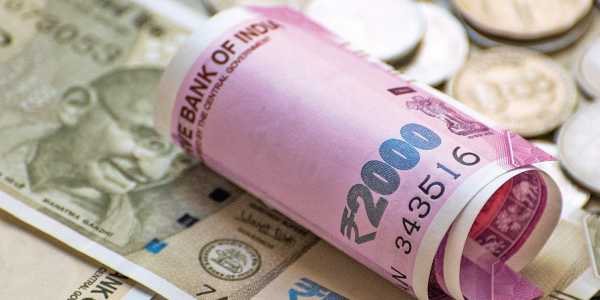 Kolkata, Aug 18 (PTI) The rupee, which has taken a severe battering of late, is expected to stabilise at 68-69 per US dollar level riding on positive capital inflows this month, Economic Affairs Secretary Subhas Chandra Garg today said.
The rupee is already Asia's worst performing currency and had touched an all-time low of 70.09 per US dollar on Tuesday.
According to Garg, the current turmoil in Turkey, triggered by US sanctions, had not affected the perception of India. The flow of foreign portfolio investments (FPI) had not altered either and there had been no outflow in July, Garg said while speaking at an interactive session organised by the Merchants' Chamber of Commerce & Industry here.
During the first three months, there had been outflow of capital and in the last year the total outflow was USD 20 billion, he added. "If oil prices do not rise further, the chances of the rupee stabilising at 68-69 level is more," Garg said.
When asked how the rupee will be affected if China devalued its currency, he said that for  the first time in the last 20 years, the Chinese economy had experienced current account deficit (CAD).
"Now China's exports and imports are altering fundamentally. So far, the depreciation of the Chinese yuan was not so high. Even if the Chinese currency is devalued, India will not be affected as long as the depreciation of all currencies vis-a-vis the dollar was similar," he added. There would be no problem as terms-of-trade would not change, Garg said.
"However, we are watching closely to what extent China devalues its currency," he said. Owing to high oil prices, India's CAD had risen to 1.9 per cent for which the rupee was depreciating. This called for a need for higher capital inflows, he added.