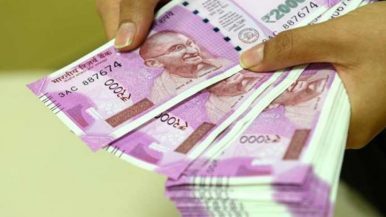 Mumbai, Sep 11 (PTI) The rupee Tuesday opened on a positive note by inching 15 paise higher at 72.30 against the US dollar amid increased selling by banks and exporters.
Besides, dollar's weakness against some currencies overseas including the euro also supported the rupee, dealers said.

The rupee on Monday slumped to new record low of 72.67 a dollar in intra-day trade before closing at 72.45, showing a steep 72 paise fall on growing fears of contagion from an emerging-market rout and escalation of global trade war.
Meanwhile, the benchmark Sensex rose 95.32 points, or 0.25 per cent, to 38,017.49 in opening trade.