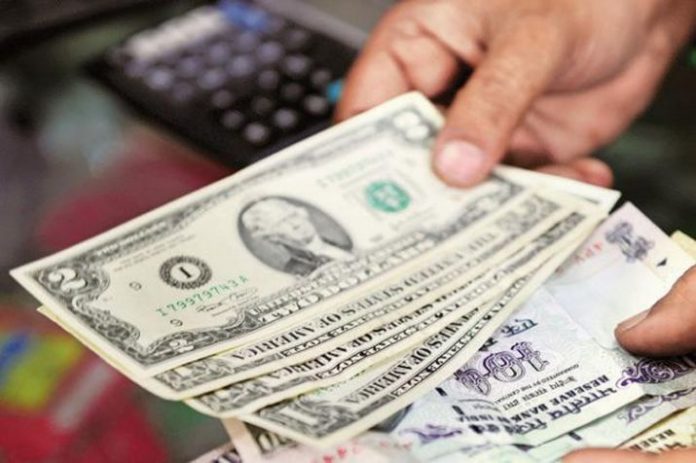 Mumbai, Aug 27 (PTI) The rupee appreciated by 20 paise to 69.71 against the US dollar in early trade today on increased selling of the US currency by exporters amid a higher opening of the domestic equity market.
Currency traders said weakness in the dollar against major global currencies overseas after comments from the Federal Reserve Chairman in support of a gradual approach to raising rates, supported the rupee.
On Friday, the rupee recovered to end higher by 20 paise at 69.91 against the US currency on bouts of dollar selling by exporters and corporates.
Meanwhile, the benchmark BSE Sensex increased by 259.42 points, or 0.67 per cent, to trade at a new lifetime high of 38,511.22, while the NSE Nifty was up 76.20 points, or 0.66 per cent, at a new peak of 11,633.30 in opening trade.