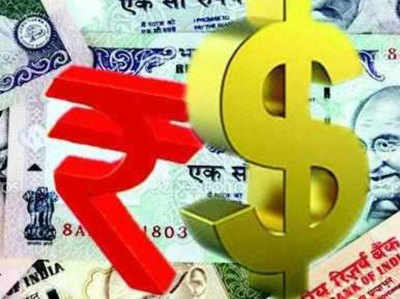 The rupee is expected to be around 68-72 against the USD in the next 2-4 months, and the depreciation bias in the domestic currency is likely continue, says a UBS report.
According to the global financial services major, the rupee is expected to strengthen, and by the end of this financial year rupee is likely to be near 66, and by end-2019-20 at around 66.5.
"In the near term (the next 2-4 months), we believe depreciation bias in the rupee is likely to remain. Indeed, we expect the it to remain at 68-72 against the US dollar," Tanvee Gupta Jain (Economist) and Rohit Arora (Strategist), UBS Securities India said in a research note.
According to UBS, the 68-72 per dollar rate for the domestic currency would be largely led by three factors: debt outflow (USD 6.4 billion in the June 2018 quarter), driven by tighter external conditions; pre-election uncertainty, which is likely to continue until April-June 2019, and the fact that the sum of the current account deficit (CAD) and net FDI flow should widen to USD 37 billion, from USD 18 billion in FY18.
"Towards the year-end, a weaker dollar could come to the rescue," UBS said in a research note.
The rupee has been among the worst-performing currencies against the dollar compared with peers in CY18 to date and breached the 69-mark against the US dollar amid multiple headwinds, including global uncertainties and concerns over inflation.
The rupee is currently hovering around 68.87 per dollar.
The brokerage, however, said that there is no need to panic, policymakers may consider monetary and administrative measures to stabilise the rupee in an environment of sustained volatility.
As a policy measure, the Reserve Bank might go for a policy tightening to ensure financial stability and reduce dollar bidding in the market by offering bilateral forex swaps to oil marketing companies and keep the nuclear option of raising foreign currency dollar deposits open, the report added.