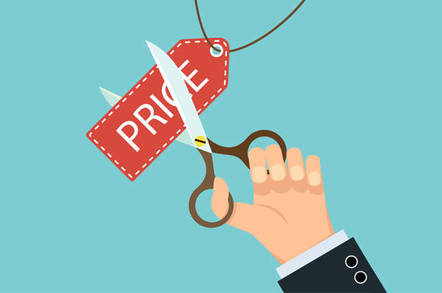 Items of common use like sanitary napkins, footwear and fridge may get cheaper with the GST rate cut on about 88 items coming into effect from tomorrow.
The GST Council, chaired by Union Finance Minister Piyush Goyal, last week pruned the highest 28 per cent tax slab by moving some white goods to the 18 per cent tax bracket. It was decided that the new tax rates would come into effect from July 27.
Refrigerator, washing machine, small screen TV, storage water heaters, paints and varnishes will attract 18 per cent GST from tomorrow, as against 28 per cent at present.
Sanitary napkins, which attract 12 per cent GST, have been exempted from tax with effect from tomorrow.
"The amount of reduction in pricing can be anywhere between 5 per cent and 10 per cent," said Amar Tulsiyan, founder, Niine Movement, which aims to tackle taboos associated with menstruation.
However, it was feared that the price of sanitary napkins may go up as manufacturers would not be able to avail credit of taxes paid on inputs. But finance ministry officials were of the opinion that prices should come down as input tax credit (ITC) claimed was around 2-4 per cent, while the GST was 12 per cent.
Goyal had also rejected the notion that prices of sanitary napkins would go up because manufacturers will not be able to claim ITC was "completely misplaced".
The minister has already asked the directorate general of anti-profiteering to keep a tab on prices of sanitary pads to ensure that benefits of rate cuts are passed on to consumers.
Besides, GST rate on ethanol will be slashed to 5 per cent from 18 per cent at present, the same for bamboo floorings has been cut to 12 per cent from 18 per cent from tomorrow.
Food grinders, lithium ion batteries, vacuum cleaner, hand dryers will attract 18 per cent Goods and Services Tax from tomorrow, down from 28 per cent earlier.
Footwear costing up to Rs 1,000 will now attract 5 per cent GST. So far, footwear up to Rs 500 attracted 5 per cent GST, and those having retail sale price of over Rs 500 attracted 18 per cent rate.
Also fortified milk, idols made of stone, marble, wood, rakhi not embedded with stone, phool jhadu, sal leaves, too will been exempted with effect from tomorrow.
In the services sector, the hotel industry too has been given major relief as GST on accommodation service will now be based on transaction value instead of declared value.
Also, the tax rate on supply of e-books has been cut to 5 per cent from 18 per cent.