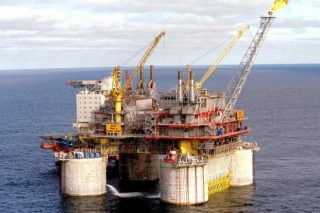 Singapore/New Delhi: Saudi Arabia, the world's biggest oil exporter, will supply Indian oil buyers with an additional four million barrels of crude oil in November, several sources familiar with the matter said on Wednesday.
The extra supply indicates a willingness by Saudi Arabia to increase crude supply to make up the shortfall once sanctions by the US on oil exports from Iran, the third-largest producer in the Organization of the Petroleum Exporting Countries (OPEC), start up on 4th November.

India is Iran's top oil client after China, though several refiners have indicated they will stop taking Iranian barrels because of the sanctions.
Reliance Industries Ltd, Hindustan Petroleum Corp, Bharat Petroleum Corp and Mangalore Refinery Petrochemicals Ltd are seeking an additional 1 million barrels each in November from Saudi Arabia, the sources said.
Given their dependence on Iranian oil supplies, the Indian refiners are concerned about the loss of Iranian crude once the sanctions start and are seeking exemptions. Refiners in the country have placed orders to buy 9 million barrels from Iran in November.