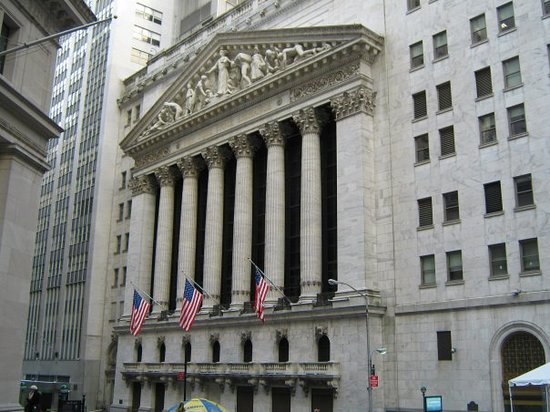 New York: As chief executive of the world's biggest asset manager, Larry Fink began the year with a call to the thousands of companies that the firm holds stakes in: Show how they make a "positive contribution to society." Now Fink's BlackRock Inc., overseeing more than $6 trillion of other people's money, is facing a comparable challenge, stuck between conscience and the implacable demands of the bottom line.
While BlackRock and the rest of the financial industry have targeted Saudi Arabia as a massive revenue generator, they were compelled to act in the wake of reports that U.S.-based journalist Jamal Khashoggi was allegedly killed inside the Saudi consulate in Istanbul. On Saturday, the Saudi government confirmed that Khashoggi had died after an argument at the consulate.

"The world for businesses is not black and white," Fink said in an interview Tuesday.
If history is any guide, human rights have never been too persuasive in Wall Street's calculus. Libya provides a recent example. Once western governments lifted sanctions on Moammar Qaddafi, bankers quickly rushed in, overlooking the brutality of his regime.
Economic Summit
In Saudi Arabia, the response by industry leaders including Fink, Blackstone Group LP's Steve Schwarzman and JPMorgan Chase & Co.'s Jamie Dimon has been to pull out of an economic summit in Riyadh next week, an event meant to showcase the reform efforts of Crown Prince Mohammed bin Salman.
More joined the list on Friday, including Colony Capital Inc. Chairman Thomas Barrack and Deutsche Bank AG Chief Executive Officer Christian Sewing.
But many banks are still sending delegations in the hopes of minimizing the damage to ties to the House of Saud. HSBC Holdings Plc, Societe Generale SA and Credit Suisse Group AG planned to send senior investment bankers, even as their CEOs backed out.
"It's easy to pull out of the conference because it's just a conference, and it's a nice statement," said John Wilson, head of research and corporate governance at Cornerstone Capital Group. But bigger questions remain, he added. "Speaking strictly from a values perspective, you want to avoid complicity in whatever human rights violations are going on."
The summit will go on, according to a spokesman for the event. "The Future Investment Initiative is moving ahead with an updated program built around the latest global business, investment and technology trends, featuring over 120 speakers and moderators, across more than 35 sessions over 3 days," the spokesman said Friday in a statement.
The profits to be made in Libya were a fraction of what's on offer in Saudi. The crown prince, known as MBS, has launched a plan to open Saudi Arabia up to the world economy. His ambitions include the world's biggest sovereign wealth fund ($2 trillion) and its biggest initial public offering (oil giant Saudi Aramco).
Blackstone unveiled an infrastructure fund in May 2017 in Riyadh with the Public Investment Fund of Saudi Arabia, known as PIF, agreeing to commit as much as $20 billion on the condition that every dollar would be matched against commitments from other investors.
This summer, Fink led a group of BlackRock clients to Saudi Arabia. Investors came away with positive feelings about opportunities in the kingdom, Fink said on Tuesday, adding that the firm still plans to open an office in Riyadh.
BlackRock is still deciding whether to send a representative to the economic forum, according to a person familiar with the matter.
There are plenty of countries where BlackRock does business while disagreeing with the government, Fink said, even as the firm broadly encourages companies to weigh their social impact.
Banks' Plans
"What can I say? The society is asking more and more from public companies," Fink said. "What's going on related to Saudi is a great example."
Even Saudi Arabia's vocal ally in the White House expressed concern about the Khashoggi episode. "I mean, it's bad, bad stuff," President Donald Trump said Thursday.
Still, many banks are sticking with the Saudi conference. Morgan Stanley has representatives from the region attending, but CEO James Gorman is not planning to be there, according to a person familiar with the matter.
The investment bank participated in an $11 billion loan for the first-ever borrowing by the sovereign wealth fund just last month. And when the country began to open its market for foreigners to invest in initial public offerings in 2015, Morgan Stanley was one of the first banks to open discussions with Saudi companies on potential share sales.
Aramco IPO
Morgan Stanley is advising Aramco on the country's largest-ever M&A deal for Saudi Basic Industries Corp., Bloomberg reported in September. Aramco has counted boutique firms Moelis & Co. and Evercore Inc., run by Roger Altman and Ralph Schlosstein, as advisers as it weighed an initial public offering. Each of the firms are still slated to send representatives to the conference.
Bank of America Corp., JPMorgan and HSBC participated in a $16 billion Saudi loan and the $11 billion PIF loan this year. International banks are also expected to lend billions for Aramco on the $70 billion Sabic deal.
For some, the choice has been easy: Stick with the client, especially because the deal mandates are likely to last for many many years. For others, the ethical considerations were a matter of intense discussions.
"Do companies have an impact on the human rights situation on the ground? They absolutely do," said Cornerstone Capital's Wilson. "They become a key participant in the national dialogue."