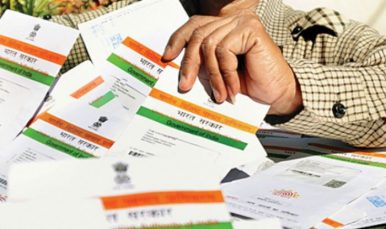 New Delhi, Sep 26 (PTI) Describing the Supreme Court judgement on Aadhaar as "historic", Finance Minister Arun Jaitley Wednesday said it has helped the government in saving Rs 90,000 crore every year with targeted delivery of government schemes.
A five-judge constitution bench headed by Chief Justice Dipak Misra held that Aadhaar is constitutionally valid but struck down some of its provisions, including its linking with bank accounts, mobile phone connections and school admissions.

The Supreme Court judgement kept the provision of Aadhaar mandatory for filing of IT returns and allotment of Permanent Account Number (PAN).
"It is a historic judgement and the whole concept of unique identity number that has been accepted after judicial review is an extremely welcome decision.
"There are now 122 crore people in India who have Aadhaar cards and our estimation is that by identifying beneficiaries of government schemes and ensuring that there are no fake or duplicate or non-existent beneficiaries, we are already saving Rs 90,000 crore every year," Jaitley said. PTI