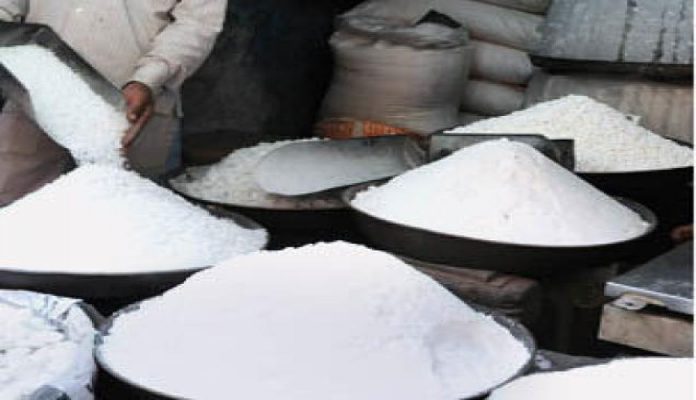 Selected mill gate sugar prices declined by up to Rs 30 per quintal at the wholesale sugar market in the national capital today owing to slackened demand.
Market men said, easing demand from stockists against sufficient stocks position led to the decline in select mill gate sugar prices.
In the mill gate section, sugar Mawana and Kinnoni drifted lower by Rs 20 and Rs 30 to Rs 3,270 and Rs 3,400 per quintal, respectively.
Sugar Asmoli and Budhana also enquired lower by Rs 20 each to Rs 3,340 each per quintal, respectively.
Following are today's quotations (in Rs per quintal)
Sugar retail markets – Rs 35-40 per kg.
Sugar ready: M-30 Rs 3,530-3,670, S-30 Rs 3,520-3,670.
Mill delivery: M-30 Rs 3,240-3,410, S-30 Rs 3,230-3,400.
Sugar mill gate (including duty): Mawana Rs 3,270, Kinnoni Rs 3,400, Asmoli Rs 3,340, Dorala Rs 3,350, Budhana Rs 3,340, Thanabhavan Rs 3,370, Dhanora Rs 3,390, Simbholi Rs 3,420, Khatuli Rs 3,460, Dhampur Rs 3,280, Sakoti 3,300, Modinagar 3,320, Shamli 3,310, Malakpur 3,320, Ramala not available, Anupshaher N.A, Baghpat N.A.,Morna N.A., Chandpur N.A., Nazibabad N.A and Nanota N.A.