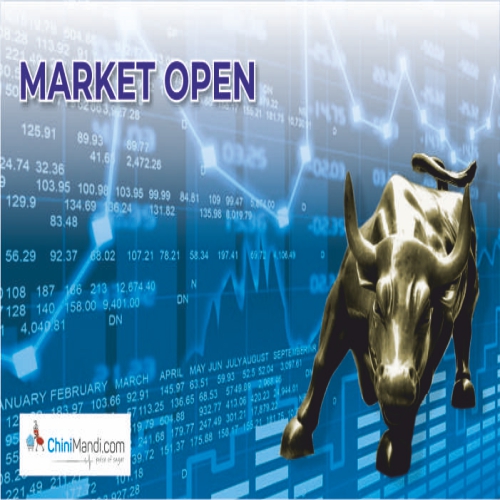 Mumbai, Jun 21 (UNI) BSE Sensex on Friday fell 235.59 points to 39,366.04 in the opening trade on brisk selling in realty, oil & gas, auto, healthcare, capital goods and consumer durable stocks.
The Nifty of National Stock Exchange (NSE) too declined by 63.50 points to trade at 11,768.25.
The sensex registered intra-day high and low at 39,617.95 and 39,327.00 respectively.
The NSE registered intra-day high and low at 11,827.95 and 11,757.95 respectively.
The losers were Yes Bank by 2.79 pc to Rsa 111.35, Tatamtrdvr by 2.21 pc to Rs 75.30, Maruti by 1.88 pc to Rs 6514.65, Sun Pharma by 1.37 pc to Rs 385.25 and Tata motors by 1.26 pc to Rs 157.15.
The gainers were SBIN by 0.57 pc to Rs 347.00, Heromotco by 0.46 pc to Rs 2675.75, INdusbank by 0.42 pc to Rs 1441.55, VEDL by 0.32 pc to Rs 172.50 and NTPC by 0.30 pc to Rs 134.95.
Track Live Share Market Chart at Chinimandi.