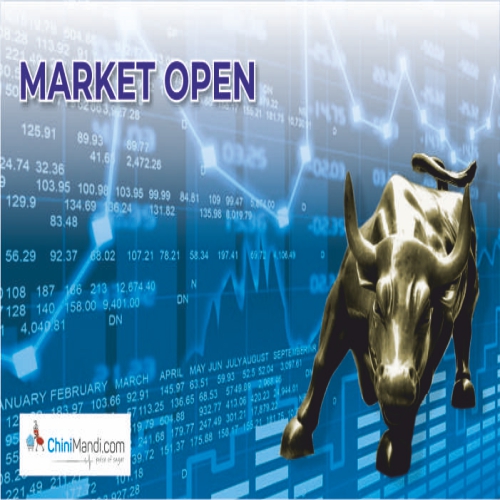 Mumbai, May 14 (UNI) Rising by 56 points to open at 37,146.58, the BSE sensex immediately fell by 45.10 points to 37,045.72 on Tuesday, 14th May in opening session as selling was seen in Materials, Finance, IT, Auto and Metal stocks.
The Nifty of National Stock Exchange (NSE) too easing by 14.95 points to 11,133.25.

The sensex registered intra day high and low at 37,146.58 and 36,998.44 points respectively.
The Nifty recorded intra day high and low at 11,157.95 and 11,109.20 points respectively.
The losers Bajaj Finance by 1.97 pc to Rs 2870.95, Bajaj Auto by 1.90 pc to Rs 2915.95, Asian Paints by 1.64 pc to Rs 1311.10, Tata Steel by 1.23 pc to Rs 465.80 and Infosys by 1.12 pc to Rs 711.95. The gainers were Sun Pharma by 3.53 pc to Rs 410.88, Tata Motors by 1.72 pc to Rs 183.35, VEDL by 1.62 pc to Rs 156.75 and ICICI Bank by 1.54 pc to Rs 382.