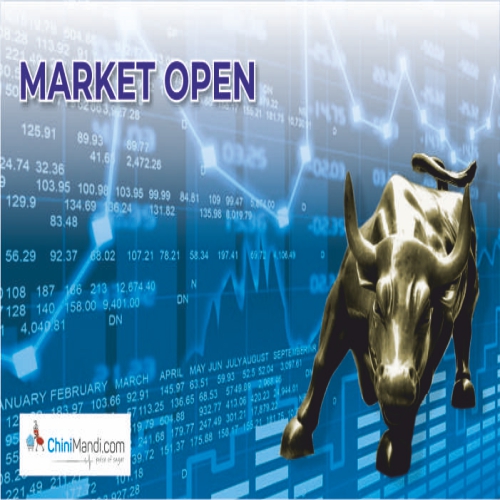 Mumbai, Jun 6 (UNI) The Bombay Stock Exchange (BSE) index on Thursday fell by 105 points to 39,978.40 ahead of RBI Monetary policy announcement on Thursday.
NSE Nifty also declined by 56.85 points to trade at 11,964.80.
Rising by 53 points to open at 40,136.43 points, it immediately tumbled down as the sensex was trading at 39,978.40, sliding by 105 points.
Heavy selling in Material, Finance, Health Care, Utilities, Bankex and Capital Goods dragged the market further in opening trade.
The losers were Yes Bank by 2.55 pc to Rs 148.85, Tata Motors DVR by 1.99 pc to Rs 83.80, IndusBank by 1.96 pc to Rs 1604 and VEDL by 1.63 pc to Rs 163.20.
The gainers were Asian Paints by 2.04 pc to Rs 1450.20, Coal India by 1.61 pc to Rs 267.50, Hind Unilever by 1.56 pc to Rs 1844.35 and Powergrid by 1.50 pc to Rs 196.
Track Live Share Market Chart at Chinimandi.