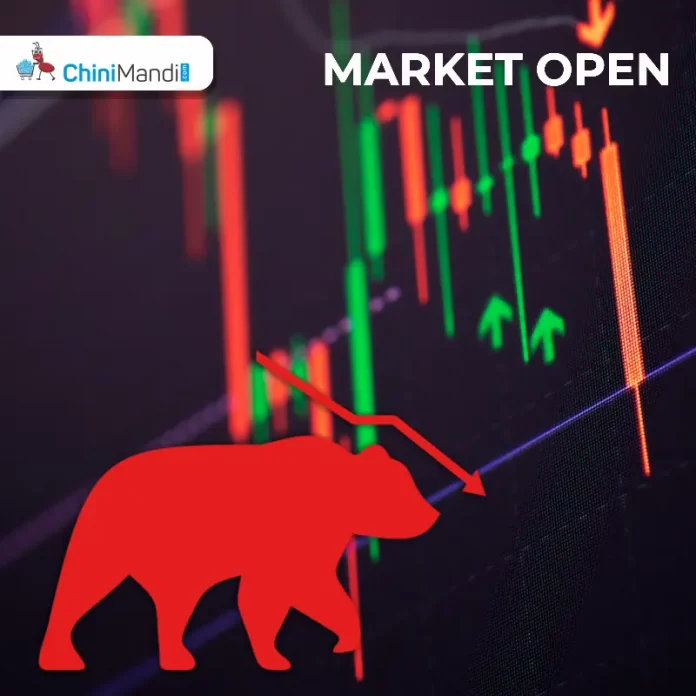 Mumbai: Following Monday's bullish performance, the stock market experienced a flat opening today, marked by a significant dip in early trading, placing the market in negative territory.
At the opening bell, the Sensex displayed a decline of 139.89 points, starting at 64,818.80. Simultaneously, the Nifty exhibited a 33.00 point decrease, initiating trading at 19,378.75.
At 9:59 am, Sensex was trading 213.60 points down at 64,745.09, whereas Nifty was trading 55.85 points down at 19,355.90.
In the early trading hours, Nifty company stocks showed a distribution of 16 advances, 33 declines, and 1 remained unchanged.
Among the Nifty companies, key gainers included Bajaj Finserv, Bajaj Finance, BPCL, TCS, and Adani Ports. Conversely, top losers featured Divi's Lab, Apollo Hospitals, Tata Steel, M&M, and HDFC Bank.
(With inputs from ANI)