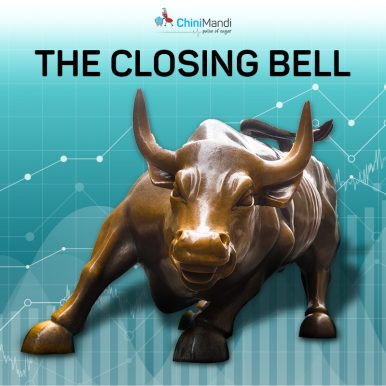 Mumbai: The benchmark indices continued its bulls run to end at a record close for the second straight session on Wednesday with Nifty hitting 12,200 levels for the first time ever during the day.
Sensex closed on December 18, 2019, at 206.40 points higher at 41,558.57. Similarly, Nifty ended 56.65 points up at 12,221.65.

Sun Pharma and Asian Paints were among the top gainers today on Nifty. While Tata Motors DVR, Tata Motors and YES Bank were among the top losers today.
In the previous season, Sensex closed on December 17, 2019, at 413.45 points higher at 41,352.17. Similarly, Nifty ended 111.05 points up at 12,165.00.
The rupee is trading at 71.059 against the dollar.
Union Finance Minister Nirmala Sitharaman will chair the 38th Goods and Services Tax (GST) Council Meeting here on Wednesday.
A review of the tax rates and slabs under GST is expected to be announced in the meeting scheduled for this afternoon. The last GST Council meeting was held on September 20 in Goa.
Important decisions including many new GST exemptions and making Aadhar mandtory for registration of taxpayers under GST among others were taken in the 37th meeting held in September.
To Listen Sensex closed on December 18, 2019 News click on the play button.