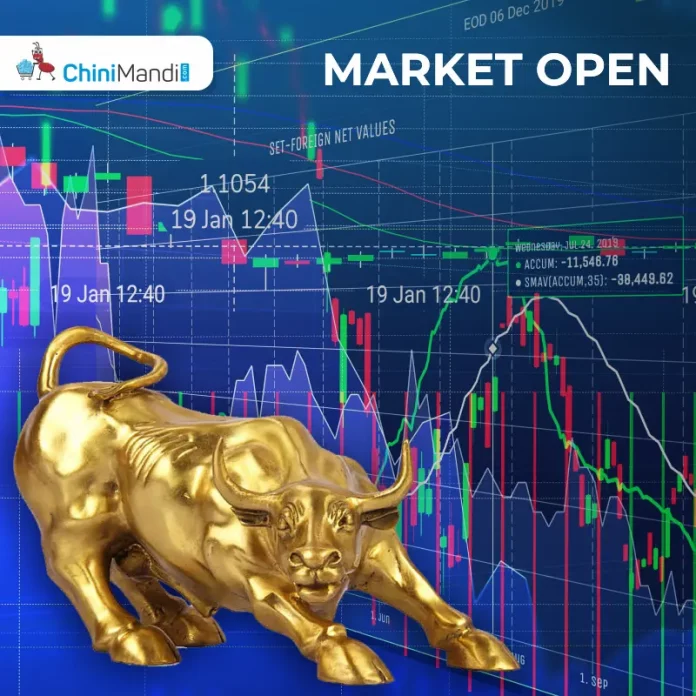 Mumbai, August 29 (ANI): Stock market started the trading day on Tuesday on a positive note, with both the Sensex and Nifty indices opening in the green.
This positive sentiment was reflected as the Sensex opened 88.42 points up at 65,088.36, while the Nifty began 32.40 points higher at 19,334.40.
At 10:22 am, Sensex was trading 11.57 points up at 65,008.17, whereas Nifty was trading 9.15 points higher at 19,315.20
Among the Nifty firms, 36 registered advances, while 15 faced declines during the initial trading session.
Notable gainers included UPL, Hero Moto Corp, Power Grid, Cipla, and Tata Motors, demonstrating robust performance.
On the other hand, Jio Financial Services, Reliance, Apollo Hospitals, Dr Reddy, and Adani Ports faced losses.
Varun Aggarwal, Founder and Managing Director of Profit Idea, provided insights into the market's dynamics. He noted, "Media, IT, and Reality sector stocks have seen good strength in this consolidation phase of Nifty since last few days. Selected stocks from these sectors can lead the rally going forward".
Aggarwal emphasized that the market bias remains bullish, even in the face of global concerns, and pointed out that the Open Interest (OI) base remains strong in the 19,200-19,000 range for the August series.
He suggested that traders could consider adopting bullish strategies on the index while keeping a close watch on the major support levels around 18,887 on the Nifty.
Aggarwal also mentioned low-risk ratio spreads as an option for traders, particularly in index, IT, media, and banking stocks.
"OI base remains strong at 19200-19000 for the August series. The market bias remains bullish in spite of global concern. Bullish strategies on Index can be opted keeping in mind the major support levels of 18887 on Nifty. Low-risk ratio spread, bullish spreads can be opted by traders on Index, IT, Media, Banking stocks", said Aggarwal.
As the day unfolds, market participants will closely monitor these trends and the overall sentiment, looking for opportunities in various sectors while keeping an eye on global economic conditions. (ANI)
Track Live Share Market Chart and live Forex rates chart at ChiniMandi.