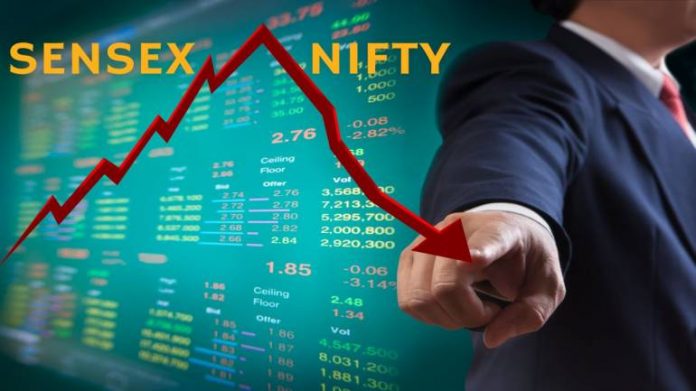 The benchmark Sensex managed to post gains for the fourth week in row, garnering 178.47 points to close at 35,622.14, while the broader Nifty racked up 74.03 points to end at 10,817.70.
The market failed to capitalize the soothing gains made-out during the start of the week on data of expanding IIP numbers, also kindled by global relief rally over historic summit outcome between the US president Trump and North Korean leader Kim Jong-un over denuclearisation of the Korean peninsula.
It succumbed to selling pressure after US Federal Reserve hiked key interest rate by 25 bps as well as signaled a possibility of two more hikes in 2018.
Also, the domestic worries on rising Retail (CPI) and Wholesale inflationary trend and re-emergence of fresh trade- war concerns over US decision to impose trade tariffs against China played spoil-sport.
However, the market accumulated a decent gains for the week on buying in index pivotals led by HealthCare and IT counters on stock valuation and rupee depreciation.
The BSE Sensex started the week higher at 35,472.59 points and hovered between 35,877.41 and 34,419.68 before finishing the week at 35,622.14, showing a gain of 178.47 or 0.50 per cent.
The Sensex gained 595.37 points or 1.71 percent in past three weeks sessions.
The Nifty opened the week at 10,781.85 and traded between 10,893.25 and 10,755.40, The indices finally closed at 10,817.70, up 50.05 points, or 0.46 per cent.
The gains were led by HealthCare, IT, Teck, Consumer Durables and FMCG sectors.
Selling was seen in Metal, Power, Oil&Gas, PSU, Realty, Capital Goods, Auto, IPO and Banks counters.
The broader smallcap company shares gained, while midcap ended lower.