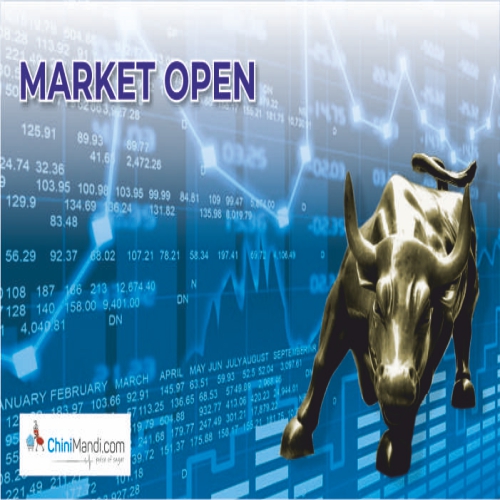 To Listen to this News click on the button below the image
Mumbai, Jun 20 (UNI) BSE Sensex on Thursday rose by 102.24 points at 39,214.98 in the opening trade on brisk buying in , Realty, Power, Oil &Gas, Telecom Auto and Consumer durable stocks.
The Nifty of National Stock Exchange (NSE) too advanced by 21.20 points to trade at 11,712.65.
The sensex registered intra day high and low at 39,306.63 and 38,993.78 respectively.
The NSE registered intra day high and low at 11,745.95 and 11,635.05 respectively.
The Gainer were Yes Bank by 4.07 pc to Rs 107.45, INdus Bank by 2.50 pc to Rs 1417.50, Sun Pharma by 1.81 pc to Rsw 382.35, Bajaj Auto by 1.51 pc to Rs 2864.45 and Bharti Airtel bgy 1.40 pc to Rs 346.55
The losers were Axis Bank by 1.11 pc to Rs 762.70, Tatamtrdvr by 0.62 pc to Rs 74.55, HINDunlvr by 0.60 pc to Rs 1800.60, TCS by 0.58 pc to Rs 2246.80 and Tata steel by 0.51 pc to RS 492.00.
Track Live Share Market Chart at Chinimandi.