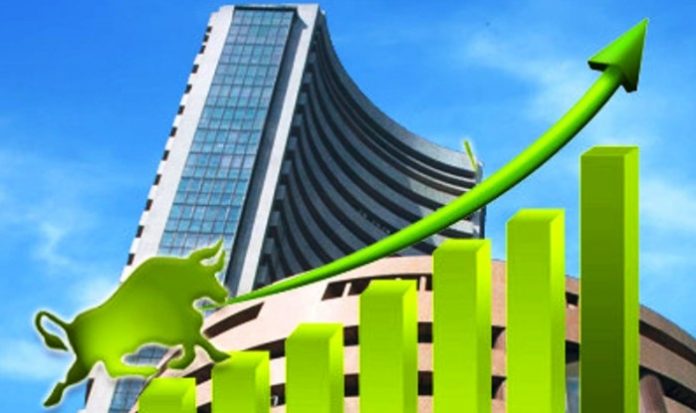 The flagship BSE Sensex rallied to a fresh life-time high of 36,749.69 before settling at 36,718.60 — its record closing level too — on the back of strong gains in banking and FMCG stocks after the GST Council reduced rates on a number of products.
The 30-share index rose by 222.23 points or 0.61 per cent to end at a record high of 36,718.60 even as most of its Asian peers declined amid growing fears of trade and currency wars.
The Sensex opened higher at 36,501.05 and gathered momentum on massive buying to hit an all-time intra-day high of 36,749.69 as FMCG major ITC, Hindustan Unilever and Asian Paints rallied.
It bettered previous intra-day high of 36,747.87 hit on July 18. Also, it surpassed previous record closing of 36,548.41 reached on July 12.
Investor sentiment got a boost after the GST Council on Saturday cut rates on over 100 items, including footwear, refrigerator, washing machine and small screen TV, while exempting the widely demanded sanitary napkins from the levy. The revised tax rates will come into effect from July 27.
Trading sentiment was also upbeat after the no-confidence motion was comfortably defeated in the Lok Sabha on Friday, brokers said.
Also, the broad-based NSE Nifty closed higher 74.55 points, or 0.68 per cent at 11,084.75, its highest closing since January 29 when it ended at 11,130.40. During intra-day, it moved between 11,093.40 and 11,010.95.
Foreign portfolio investors (FPIs) bought shares worth Rs 310.27 crore, while domestic institutional investors offloaded shares worth Rs 50.73 crore on Friday, provisional data showed.