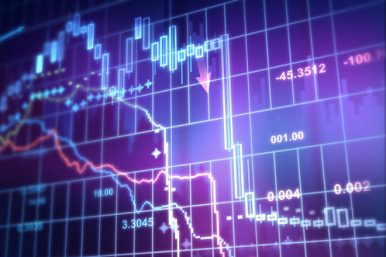 Mumbai, Sep 10 (PTI) Market benchmark BSE Sensex tanked 468 points or 1.22 per cent to end below the 38,000 mark as the rupee falling further to a record low and widening current account deficit spooked investors.
The 30-share index closed at 37,922.17, down by 467.65

points or 1.22 per cent, which was its biggest single-day fall since March 16 when it had lost 509.54 points.
The 50-share NSE Nifty also slipped below the 11,500-level by plunging 151 points or 1.30 per cent — its biggest single day fall since February 6 — to close at 11,438.10. Intra-day, it also hit a low of 11,427.30.
Negative leads from global markets as investors were cautious amid fears of a possible escalation in the US-China trade conflict hit the market sentiment.
US President Donald Trump last week threatened tariffs on all Chinese imports, while Beijing warned of retaliation if the US goes ahead with any new measures.
Sentiment also took a blow after Moody's Investors Service said sustained weakening of the rupee is "credit negative" for Indian companies which generate revenue in rupees but rely on US dollar debt to fund their operations.
The Indian rupee has depreciated 13 per cent so far in 2018 and has touched a historic low of Rs 72.67 to a dollar but staged a comeback on the strong intervention of the Reserve Bank.
Surging crude oil prices globally too had a rub-off effect on Indian stocks and rupee, market analysts said.
Meanwhile, India's current account deficit (CAD) widened to USD 15.8 billion in April-June this year as against USD 15 billion in the same quarter of 2017-18 in value terms, mainly due to a higher trade deficit, according to RBI data released Friday.
In tandem with stock markets, the rupee too continued its weakness and depreciated to a fresh record low of 72.67 (intra-day) against the dollar at the interbank foreign exchange market. Capital outflow worries amid heavy demand for the US currency from importers, particularly oil importers also weighed on the sentiment.