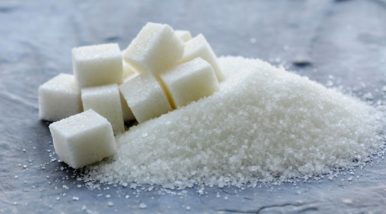 The increase in the monthly sugar release quota of the country by over 14% to 20 lakh tonnes for the month of September has led to decline in sugar prices by about 2%. Exporters expect that the millers, who have been sitting on huge sugar stocks, may begin to export the sweetener as price margin between domestic and export prices reduces slightly.
The sugar mills who have exported sugar under Minimum Indicative Export Quota (MIEQa), allocated either directly or by way of trading export quota to third parties may also sell additional quantity of sugar equivalent to actual export during 2017-18 sugar season till August 2018 or their MIEQ, whichever is less, excluding the additional quantity of sugar already sold in the month of August 2018 on this account. This is in addition to the quantity of white/ refined sugar specified for domestic sale.

Lower monthly sugar release quota by the government for past three months coupled with minimum selling price (MSP) of Rs 29/kg ex-mill had kept domestic prices high at Rs 30/kg to Rs 32/kg. This, along with the talk in the industry about increasing the MSP to Rs 36/kg, had discouraged the millers from exporting sugar at a loss. Including the benefit of Rs55/tonne for paying sugarcane price to farmers, the export realisation for sugar mills is about Rs 27/kg.
With the industry expecting an increase of 10% in sugar production during 2018-19 season, export is the only option for the industry to deal with the record quantity of surplus sugar in the country.
"While the prices have recovered after the announcement of the Government bailout package for the industry," credit rating agency ICRA expects pressure on the sugar prices, given the continued oversupply scenario.