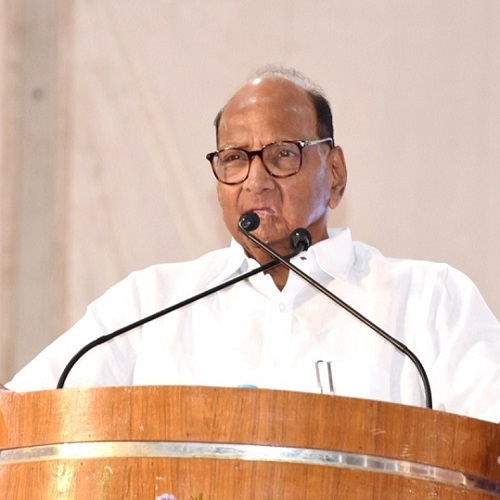 Pune: Nationalist Congress Party (NCP) chief Sharad Pawar has appealed to sugar industry to adopt hybrid production model that will enable them to produce ethanol as well as sugar depending on the price of the end product.
He was speaking while addressing the virtual annual general meeting of the Vasantdada Sugar Institute on Tuesday.
According to the news report published in Hindustan Times, citing the example of Brazil, Pawar said, "Brazil has adopted this hybrid model and produces ethanol or sugar depending on the market prices. India produces more than enough sugar which is around 305 lakh tonnes. Even after exporting and catering to domestic needs, industry has enough sugar. Which can be diverted for ethanol production."
"The sugar industry must participate in the Central government's plan of promoting ethanol production that will help to maintain own economics," he further added.
Ethanol blending with petrol in India has reached its highest ever level at 8.1% in the 2020-21 supply year.
Earlier, the food ministry had tweeted the achievement of the country citing that, "The supply of ethanol to OMCs was only 38 crore litres with blending levels of only 1.53 % in Ethanol Supply Year 2013-14. In ethanol Supply Year 2020-21 (December – November ), 302.30 Crore litres ethanol has been supplied by distilleries to Oil Marketing Companies thereby achieving 8.1% blending, which is historically highest."