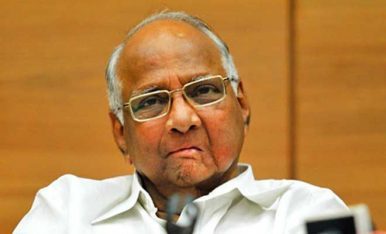 Baramati: Maharashtra Rajya Sakhar Kamgar Prathinidhi Mandal met NCP chief Sharad Pawar in Baramati to discuss various issue faced by sugar mills workers in the state. Pawar assured the mills worker that he would try to resolve their problem.
Kamgar Prathinidhi Mandal informed him about the pending salaries of workers, hike in existing salaries, setting up of a tripartite committee to address issues of sugar industry workers and other issues.

Assuring the workers, Pawar said that after the full cabinet formation, he will convene a meeting of cooperation minister, labour minister, sugar commissioner, labour commissioner and others to discuss the issue. Pawar will lead the meeting and ensured the workers that he would find a way out regarding their demands.
To Listen to this News click on the play button.