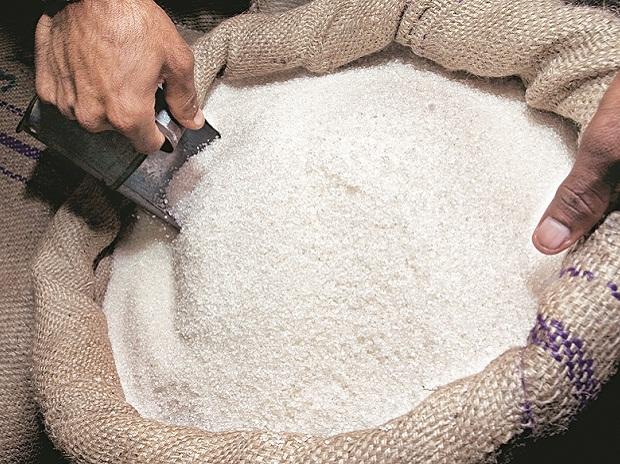 Image Credits: Business Standard
Shares of sugar companies have fallen by up to 75 per cent over the past year, due to a sharp fall in prices of the commodity in physical markets.
Mills have been making distress sales since the beginning of the current season in October 2017 to clear farmers' cane payment arrears. A minimum storage limit and lack of export initiatives have been other problems in coping with overproduction.
The share price of Riga Sugar is down 74 per cent to Rs 10.2 since its peak of Rs 39.9 in April last year. Simbhaoli Sugar, Mawana Sugars and Dwarikesh Sugar have lost 66.8 per cent, 65 per cent and 64.6 per cent since their respective peaks last year. Industry leader Bajaj Hindusthan posted a 46.5 per cent decline in its share price as of Monday, at Rs 10.08e. Shree Renuka Sugars has lost 31.2 per cent in stock value to Rs 15.4.
Record cane yields in Maharashtra and north Karnataka have boosted output estimates for sugar and depressed prices. "Sugar output is expected to remain surplus even in the next season. The government needs to allow export of 1.5 million tonnes of white sugar for the current season and over four mt of raw sugar for the next one," said Abinash Verma, director-general, Indian Sugar Mills Association.
The industry body's estimate of India output was 25.1 million tonnes of sugar at the start of the crushing season, revised to 26.1 mt in February and to 29.5 mt this month.
In 2016-17, the country's sugar production was 20.3 mt. Estimated domestic consumption is about 25 mt. There is also four mt of carryover stock from the previous season.
Image Credits: Business Standard
"This means five mt of surplus sugar is expected (at the start of) next year as well. This needs to be reduced by all means for survival of the industry and smooth payment to cane farmers," said an industry veteran.
One immediate result of the hike in output estimates and liquidation of stocks, especially by several cash-strapped mills with limited access to working capital, to meet cane payments, has meant a slide in prices. From Rs 3,700-3,750 a quintal in October 2017 to Rs 3,400 in December and further to Rs 3,150 a qtl in February 2018. At the wholesale market in Navi Mumbai, the M-sugar variety was Rs 3,300 a qtl on Monday, compared to Rs 4,076 a qtl at the beginning of April 2017. And, cane payment arrears had risen to Rs 14,000 crore by end-January.