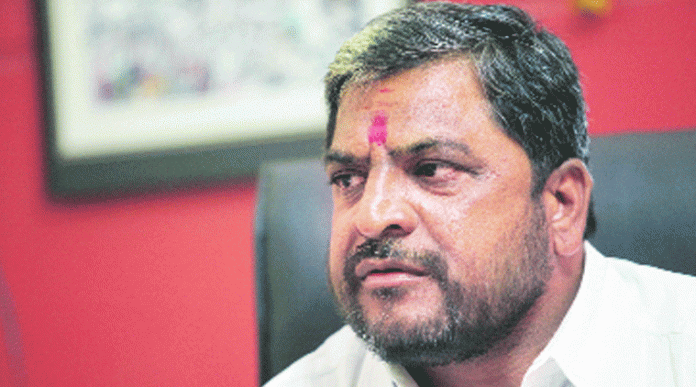 State Co-operative minister Subhash Deshmukh has issued a stay order to the seizure notice issued to five sugar mills. Swabhimani Shetkari Sanghatana leader Raju Shetti has given ultimatum of three days to withdraw the orders.
A delegation of the organisation which include Prithviraj Jachak, Yogesh Pande, Rajendra Dhavan Patil, Rounak Shetti and Surendra Pandharpure met Sugar commissioner Sambhaji Kadu Patil. Patil told them that recovery of Rs 200 crore out of Rs 368 crore is expected in 7 days. Yogesh Pande, spokesperson of the organisation told that since the organisation launched morcha, around Rs 1200 crore have been recovered.
The organisation had launched morcha in Pune on June 29 for pending arrears. Sugar commissioner had stated that the recovery will be done by July 21. That time Shetti had stated that he will leave office with seizure notices of mills that fail to pay farmers arrears by that time. The commissioner had issued seizure notices to 13 sugar mills for not paying farmers dues. Rs 640 crore were pending with these mills. Minister Deshmukh has given stay to seizure orders of five sugar mills.