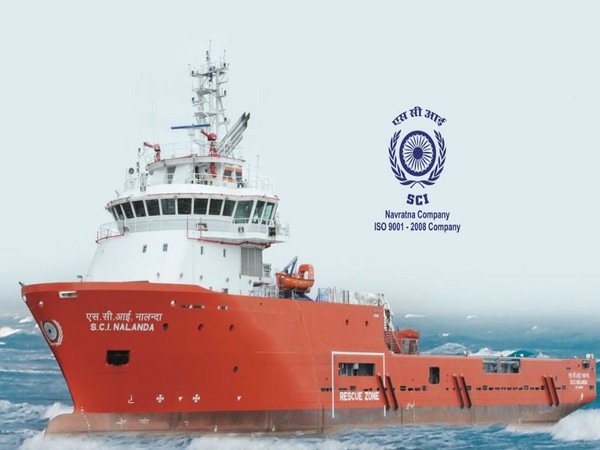 Mumbai (Maharashtra), Aug 8 (ANI): Shipping Corporation of India has posted a consolidated net profit of Rs 337 crore in the April to June quarter as compared to a net loss of Rs 29 crore in Q1 FY20.
The net profit margin in Q1 FY21 came in at 29.46 per cent that increased by 32.6 per cent. In Q1 FY20, it was at negative 3.14 per cent. Consolidated net revenue in the quarter ended June stood at Rs 1,143 crore, up 24 per cent from Rs 919 crore in Q1 FY20, the company said.

Earnings before interest, taxes, depreciation and amortisation (EBITDA) stood at Rs 505 crore in Q1 FY21 as compared to Rs 163 crore in the same period of previous fiscal. The EBITDA margin was at 44.18 per cent, up 26.5 per cent year-on-year.
The shipping business and markets have been adversely impacted as the cascading effect of Covid-19 lockdown pervaded the port and cargo operations, leading to delays in clearing of cargo containers, berthing of vessels, clearance of documents and immigration, said Chairperson and Managing Director H K Joshi.
"This resulted in demand compression and utilisation levels of ships. A rise in tanker rates in the backdrop of sharp drop in oil prices and demand for floating storage may not sustain in the future," she said in a statement.
The near-term outlook for major shipping segments like dry bulk, containers and offshore appears negative, said Joshi adding the company has access to a line of credit which can be utilised to meet if any emergencies arise. (ANI)
To Listen to this News click on the play button.