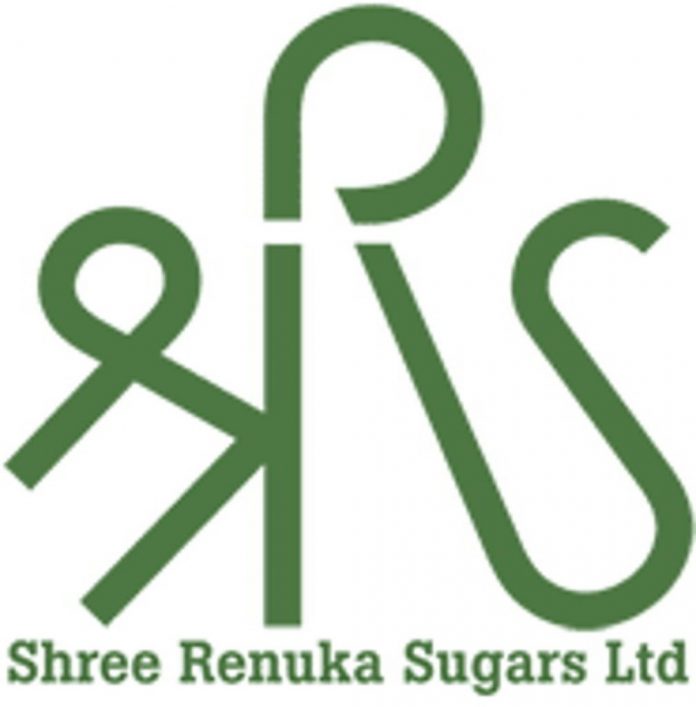 Image Credits: Twitter
Shree Renuka Sugars Limited's board of directors approved allotment of various securities to the lenders of the company on March 9, 2018. The total amount of allocated securities to the lenders amount to Rs2,521.35cr.

The securities allotted by the company to the lenders comprises of the following:
• 48.97cr equity shares of face value of Re1 each at a price of Rs16.28 per share (premium of Rs15.28 per share) amounting to Rs797.28cr;
• 4.28cr, 0.01% optionally convertible preference shares of Rs100 per share at par amounting to Rs428.09cr;
• 7.44cr, 0.01% redeemable preference shares of Rs100 per share at par amounting to Rs743.88cr;
• 5,521, 0.01% non-convertible debentures of Rs10,00,000 per share at par amounting to Rs552.10cr.
Wilmar Sugar Holdings Pte, promoter of the company has exercised their option to convert 48.18cr, 0.01% compulsory convertible preference shares (CCPS) held by them into 48.18cr equity shares. The CCPS was allotted by the company on March 8, 2018 at a price of Rs16.28 per share.
The total promoter holding of the company has come down to ~52% from 54.5% (as on December 31, 2018) on account of above equity allocations made by the board of directors of the company. The consolidated debt of the company stood at Rs9,874.65cr as on April 1, 2017.
Further, as per the filing of the company on BSE, Narendra Murkumbi, Vice Chairman and Managing Director of the company, tendered his resignation from his position. He will serve a notice period of 90 days or till the completion of the open offer being made by Wilmar Sugar Holdings Pte Ltd in connection with its investment, whichever is later.
The stock of Shree Renuka Sugars is trading at a price of Rs15.5, down by 0.32%, on BSE at 3.00pm.