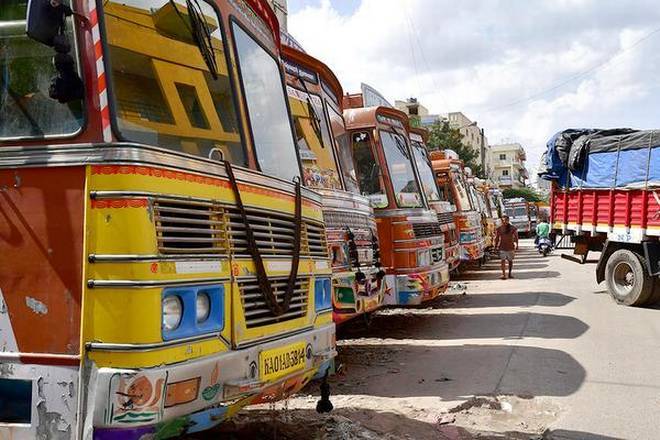 Automobile industry body SIAM today asked all stakeholders to resolve the ongoing transporters' strike, saying it has severely impacted the sector in the last few days.
Companies such as Tata Motors, Ford India and Skoda Auto India have had to adjust production as the strike affected both parts supplies and distribution of vehicles.
"Our members are facing unprecedented crisis as it is affecting the movement of vehicles and components supply because of the strike," Society of Indian Automobile Manufacturers (SIAM) Deputy Director General Sugato Sen said in a statement.
Stating that the strike has 'severely impacted' the automobile sector in the last few days, he said, many of domestic consignments are held up on roads, which has disrupted the supply chain and completely derailed the production at assembly lines of some companies.
"Even the exports have taken a hit, resulting in losses for most of our members, who are unable to fulfil their export commitments," he said, adding "SIAM would request all stakeholders to resolve the issue before the situation deteriorates."
The nationwide strike called by All India Motor Transport Congress (AIMTC), which claims support of 93 lakh truckers, has entered the eighth day today.
The transporters' demands include a reduction in central and state taxes by getting diesel under the GST so that price of the deregulated commodity can be reduced.