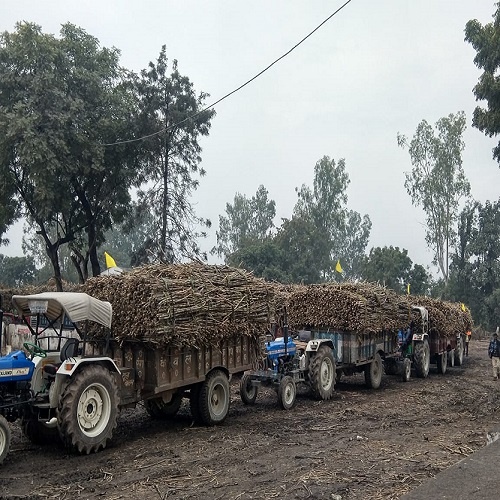 Panipat: The crushing season of Panipat cooperative sugar inaugurated four days ago but it is yet to commence operation to the full capacity due to slow supply of cane, reports The Tribune.
The new sugar mill has a crushing capacity of 50,000 quintals of cane per day but the mill has received only 42,500 quintals of cane in the last four days.
The mill administration has made a tie-up to get 67 lakh quintals of cane from 3,567 farmers in the district. Farmers from around five villages in the district are attached to the mill.
The mill administration has distributed slips to farmers to procure two lakh quintals of cane but the supply of cane has not yet been initiated in full swing.
The running of the plant on a lower capacity will affect the recovery of sugar as well as loss to the bagasse and there is a need to increase the supply of cane to run the plant continuously.
Only 42,500 quintal sugarcane has arrived so far in the mill, which is very less. To avoid the losses, we are planning to run the plant on full capacity after November 22, said Navdeep Singh, MD, Panipat Cooperative Sugar Mill.