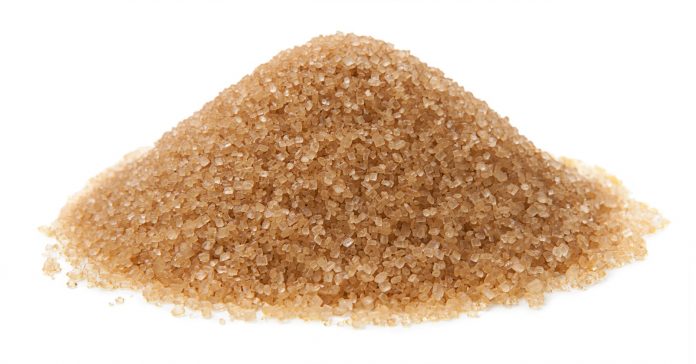 Image Credits: Sugar-Shri Parvathi Export India Pvt. Ltd
NEW YORK/LONDON, March 28 (Reuters) – Raw sugar futures on ICE fell to a 2-1/2-year low on Wednesday as broader economic concerns and the weakness of top producer Brazil's currency added to an already bearish mood in a market facing excess supplies.

Soft commodity markets will shut for the Good Friday holiday on March 30. The U.S. markets will open at a later than usual 7:30 a.m. EDT (1130 GMT) on Monday, April 2, while the London markets will remain closed on Monday and reopen for regular trade on Tuesday, April 3.
SUGAR
* May raw sugar settled down 0.33 cent, or 2.6 percent, at 12.21 cents per lb, after falling to 12.18 cents, the weakest for the front month since September 2015.
* Total open interest rose to a 10-year high at 974,778 lots on Tuesday, ICE data showed. Speculators are holding a large net short position.
* Dealers said prices were weighed down partly by a firmer dollar and macroeconomic concerns, with global shares toppling again.
* A fall in Brazil's currency to a 3-1/2-month low against the dollar was expected to trigger more selling in the world's top producer by making prices more attractive in local currency terms.
* Commodity analysts at Green Pool sharply raised their 2017/18 and 2018/19 global sugar surplus forecasts.
* "The deepening discounts in the futures spreads are very bearish," Commonwealth Bank of Australia analyst Tobin Gorey said in a market note.
* The October 2018 discount to March 2019 SBV8-H9 widened to as much as 1.41 cents from 1.05 cents two days prior.
* May white sugar settled down $8.10, or 2.3 percent, at $347.80 per tonne.
COCOA
* May New York cocoa settled up $43, or 1.7 percent, at $2,597 per tonne, trading in a wide range after falling to $2,490.
* The spot contract has risen 15 percent in March so far, on track for its strongest monthly gain since February 2015, on diminishing crop forecasts.
* May London cocoa settled up 26 pounds, or 1.5 percent, at 1,796 pounds per tonne, after falling to 1,722 pounds.
COFFEE
* May arabica coffee settled down 1.2 cent, or 1 percent, at $1.1775 per lb.
* Total open interest rose for the 12th straight session to a record 275,252 lots on Tuesday, ICE data showed.
* "Traders anticipate big crops from Brazil and from Vietnam this year and have seen no reason to cover the short position in a big way," said Jack Scoville, a vice president with Price Futures Group in Chicago.
* May robusta coffee settled down $6, or 0.4 percent, at $1,729 per tonne. (Reporting by Marcy Nicholson in New York and Nigel Hunt in London; Editing by Dale Hudson)