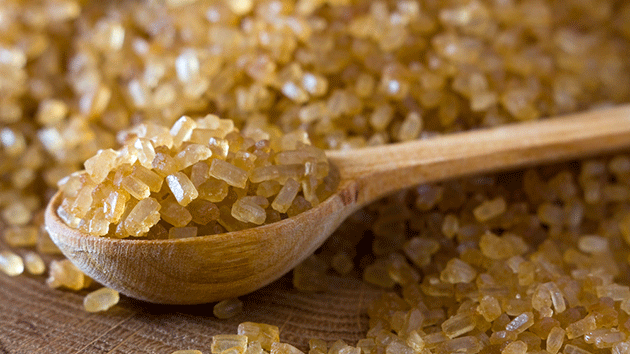 Image Credits: Mother Jones
LONDON, May 18 (Reuters) – Raw sugar futures on ICE edged up on Friday as light short-covering and worries about dry weather in Brazil continued to support, while New York cocoa hit a one-month low before turning higher.
SUGAR
July raw sugar was up 0.09 cents, or 0.8 percent, at 11.65 cents per lb by 1156 GMT, reversing course after slipping to 11.46 cents.
Prices climbed to their highest in two weeks on Thursday on the back of fund short-covering. However, buying gave way to producer hedging later in the session, leading to a poor technical close, dealers said.
Dealers noted renewed short-covering in light volume was lending support on Friday and putting a floor on prices.
"Investors do seem to be buying still, and that took prices up to new near-term highs," said Commonwealth Bank of Australia analyst Tobin Gorey. "And that buying is unlikely to be exhausted as yet."
Worries about weather in Brazil also supported, with recent drought having cut cane production while low prices have inspired mills to allocate more cane to ethanol.
On Thursday Sao Paulo-based Archer Consulting said that Brazil's centre-south region is likely to have less cane to process than previously expected because of the prolonged dry weather.
However, ample global supplies, mainly owing to strong production in the likes of Thailand and India, are widely expected to offset the decline in Brazilian output.
India's monsoon rains are expected to arrive on the southern Kerala coast on May 29, India's weather office said on Friday.
August white sugar was unchanged at $325.40 a tonne.
COCOA
July New York cocoa was up $18, or 0.7 percent, at $2,684 a tonne after dropping as low as $2,645, its weakest since April 16.
The market sold off sharply in the previous session as funds liquidated long positions, pushing prices below key technical levels, dealers said.
The poor close inspired a further dip in early trade on Friday, though light buying quickly helped to pare losses.
However, dealers said volumes were thin and speculative trading continued to dominate activity.
July London cocoa rose 18 pounds, or 1 percent, to 1,908 pounds a tonne, supported by a softer British pound
COFFEE
July robusta coffee climbed $6, or 0.3 percent, to $1,756 a tonne.
July arabica coffee rose 0.55 cents, or 0.5 percent, to $1.1845 per lb. (Reporting by Ana Ionova Editing by David Goodman )