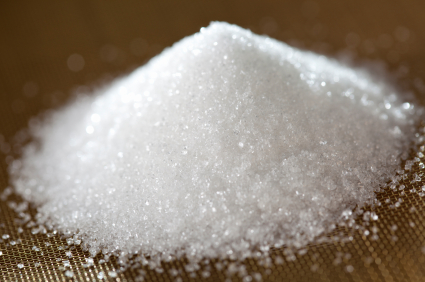 Image Credits: Annoyi-Aps
LONDON, March 19 (Reuters) – Raw sugar futures fell to the lowest level in more than two years on Monday as rising production in Asia added to concerns about oversupply.
SUGAR
* May raw sugar fell 0.10 cents, or 0.8 percent, to 12.55 cents per lb by 1228 GMT after dipping to a low of 12.50 cents, the weakest for the front month since February 2016.
* Dealers said funds were continuing to build a large net short position against the backdrop of rising production in Asia, particularly India, Pakistan and Thailand.
* "Poor sugar. No sooner had it got used to the fact that the Indian crop was going to be a couple of million tons bigger than anyone thought, coming on top of the monster Pakistan crop, than the Thai crop began to grow like a magic beanstalk," broker Marex said in a report on Monday.
* Speculators raised their bearish stance in raw sugar on ICE Futures U.S. in the week to March 13, U.S. Commodity Futures Trading Commission data showed on Friday.
* May white sugar was down $1.10, or 0.3 percent, at $347.20 a tonne.
* Brazilian mills are doing everything they can to keep raw sugar off the global market as Brazil's cane harvest kicks off, to avoid worsening a glut that has driven prices to their lowest in two years.
COFFEE
* May robusta coffee was up $9, or 0.5 percent, at $1,754 a tonne after testing support around the 40-day moving average of $1,760.
* "A close back above this level may set the scene for re-test of $1,790 in the coming days," Sucden Financial technical analyst Geordie Wilkes said in a market update.
* May arabica coffee was up 0.55 cents, or 0.2 percent, at $1.1830 per lb, edging away from Friday's nine-month low of $1.1690.
* The number of Americans drinking a daily cup of coffee is at the highest level since 2012, with demand continuing to get a boost from at-home consumption and gourmet drinks, an industry study showed on Saturday.
COCOA
* May New York cocoa rose $34, or 1.35 percent, to $2,556 a tonne.
* Dealers said the market's recent run-up had been driven partly by diminished crop outlooks in Ivory Coast and Ghana.
* Cocoa arrivals at ports in top grower Ivory Coast reached about 1.331 million tonnes between Oct. 1 and March 18, down more than 5 percent from 1.408 million tonnes in the same period last season, exporters estimated on Monday.
* May London cocoa rose 5 pounds, or 0.3 percent, to 1,801 pounds a tonne with gains curbed by the strength of the pound. (Reporting by Nigel Hunt Editing by Edmund Blair)