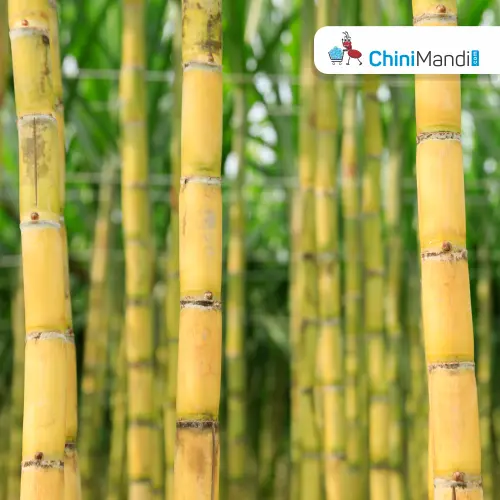 Colombo: Sri Lanka, a nation where agriculture plays a pivotal role in the economy, has faced challenging times in the past two years due to the government's ban on agrochemical imports in April 2021. This move triggered a severe economic and food crisis, impacting not only the agricultural sector but also scientific research and development. Despite these challenges, Sri Lankan agronomists have been diligently working to revitalize agriculture in the country.
According to the news report published by reported Mongobay, in a significant stride towards achieving this goal, agronomists at the Sri Lanka Sugarcane Research Institute (SRI) unveiled a sweet surprise for the nation in July 2023. They introduced four new and improved cultivars of sugar cane (Saccharum officinarum) alongside technological and policy innovations aimed at connecting researchers, farmers, and the industry. Working in a challenging environment, SRI researchers developed these promising sugar cane varieties through crossbreeding in field experiments.
To further support farmers, they also developed a groundbreaking app named "Uksaviya," which translates to "strength of sugar cane." This pioneering app, the first of its kind introduced by an agricultural research institute in Sri Lanka, empowers farmers to identify diseases, implement effective cultivation methods, and access the latest research findings. SRI has been addressing the technological and technical needs of the industry since 1981.
Sugar cane, introduced as a commercial crop in the late 1950s, serves multiple purposes in Sri Lanka, primarily as a source of sugar, ethanol, and biofuel production. However, only 15% of the country's sugar demand is met through local production, leading to high-cost sugar imports. According to SRI data, a major obstacle in this regard is the low sugar recovery percentage of the sugar cane variety typically grown in Sri Lanka, which hovers between 6-8%. In comparison, sugar cane varieties grown in leading sugar cane-producing countries can achieve sugar recovery percentages as high as 15%.
Addressing this disparity, the four new sugar cane varieties introduced by SRI boast an improved sugar recovery percentage, ranging from 10-13%, according to SRI data. Gamini Ratnayake, the CEO of Ethimale Plantation Private Ltd., a prominent sugar factory in the country, considers this enhanced sugar recovery percentage a significant achievement long sought after by the industry. As farmers are compensated based on the weight of harvested cane, they naturally prefer varieties that yield higher cane quantities. However, the low sugar recovery percentage of the previously grown varieties made it less profitable for sugar factories. Ratnayake believes that these new varieties, with improved sugar recovery and high cane yield, represent a win-win situation for both sugar cane growers and manufacturers in the country.