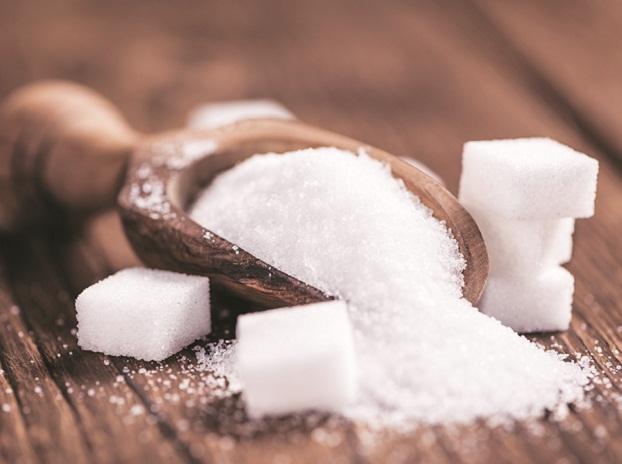 Image Credits: Business Standard
Likely to cause delay in payment of arrears to cane growers.

Following the steady fall in the prices of sugar in the market from last two months, State Co-operative bank has again decreased the valuation of sugar by Rs 180 from Wednesday evening.
Earlier assessment of sugar done by State bank was Rs 3100 per quintal and mills used to get 85% of the valuation which was Rs 2635. After deducting the instalments of loan and other processes, they used to get only Rs 1900 to pay to farmers. From Wednesday, the bank has declared the valuation to Rs 2920 per quintal by reducing Rs 180. Now mills will get Rs 2482 which is 85% of the valuation. According to sources, mills will not be able to pay the cane growers from the amount left with them after deduction for instalments of loan and other processes.
Central government has declared quota to export sugar per mill and they will have to bear loss of Rs 700 per quintal. In addition to this, the reduction in the valuation of sugar by state bank has created panic situation among millers. Due to this, the millers that have not even paid first instalment to cane growers would be delaying their payments further.
The mills that have declared price of Rs 300 and have paid Rs 2500 to farmers will be facing problems to pay remaining amount to farmers. This will increase into woes of cane growers.