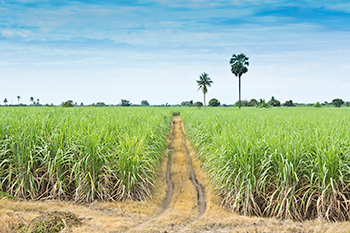 State governments in the state advisory policy (SAP) following states, including Uttar Pradesh (UP) and Haryana, have announced a cash subsidy in light of high cane dues of ~Rs10,000cr as of mid-September 2018.
As per an ICRA note, this move is likely to result in some improvement in the mills' liquidity and support them in making cane payments to the farmers.

Sabyasachi Majumdar, Senior Vice President & Group Head, ICRA Ratings said, "The cash subsidy of Rs4.50/quintal by the UP government is likely to improve the contribution margin from sugar by Rs400 – 450/MT, translating to about higher PBT margins by around 100 bps. Further, the soft loans of Rs4000-crore are at low interest rates of 5%, which would enable the mills to save the interest costs as against working capital limits. The government of Haryana has also announced financial assistance (subsidy and soft loans) of Rs16/quintal to clear the cane dues of SY2018. These are likely to provide some liquidity to the sugar mills and support them in clearing farmer dues."
In UP, the sugar mills availing the facility of loan under the Scheme for Extending Financial Assistance to Sugar Undertakings-2018 (SEFASU-2018) arrangement will have to ensure 100% payment of outstanding cane price of crushing season SY2017 and SY2018, including utilisation of this sanctioned loan, by November 30, 2018. The loan tenure is for five years and the repayment is to be done in monthly instalments, starting form month of July 2019.
The government of Haryana has approved subsidy/loan for the crushing season SY18 only for those mills who repaid the outstanding amount against loans taken in SY15 and S16. The amount of loan and subsidy to be given is based on the formula of SAP – FRP (at an average recovery of 11.03%).