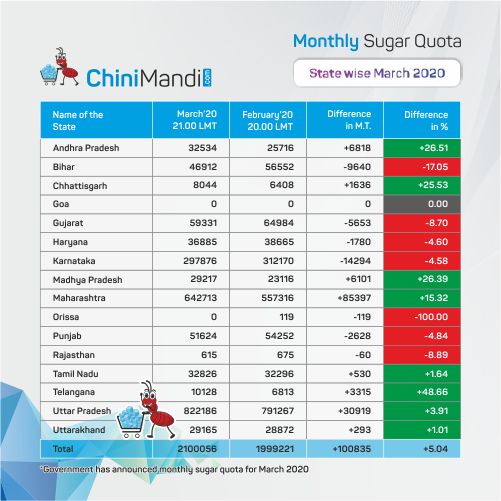 ChiniMandi Delhi, 28th February 2020: In a notification issued on the 28th day of February 2020, the food ministry has allocated 21 LMT monthly sugar quota for March to each of 545 mills in India.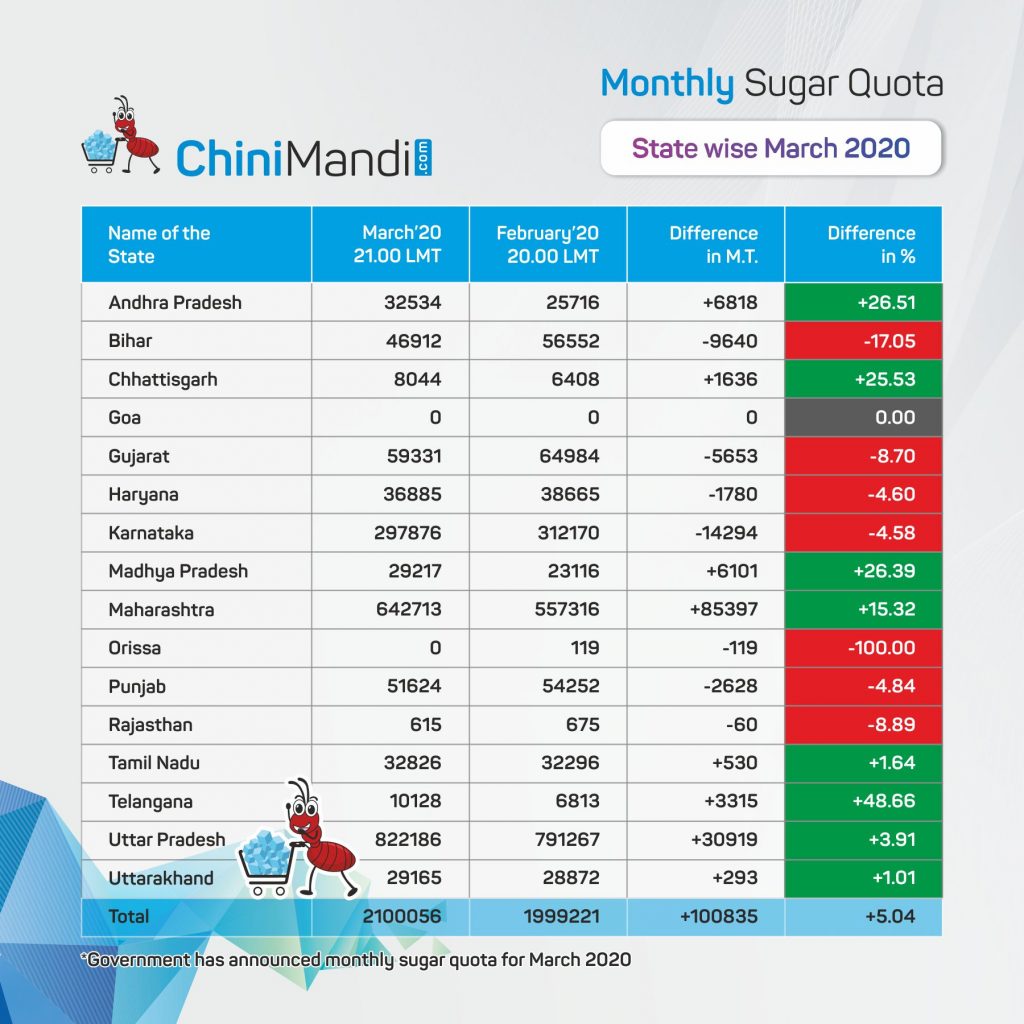 The Government has announced 21 LMT Monthly Sugar Quota for Sale in March 2020 which is 5% higher compared to the last month's sugar quota for the month of February 2020 which stood at 20 LMT. The state wise quota for March 2020 is as follows: Andhra Pradesh 32534 MT, Bihar 46912 MT, Chhattisgarh 8044 MT, Goa 0 MT, Gujarat 59331 MT, Haryana 36885 MT, Karnataka 297876 MT, Madhya Pradesh 29217 MT, Maharashtra 642713 MT, Orissa 0 MT, Punjab 51624 MT, Rajasthan 615 MT, Tamil Nadu 32826 MT, Telangana 10128 MT, Uttar Pradesh 822186 MT, Uttarakhand 29165 MT.
 To Listen State-wise March monthly sugar quota 2020 News click on the play button.