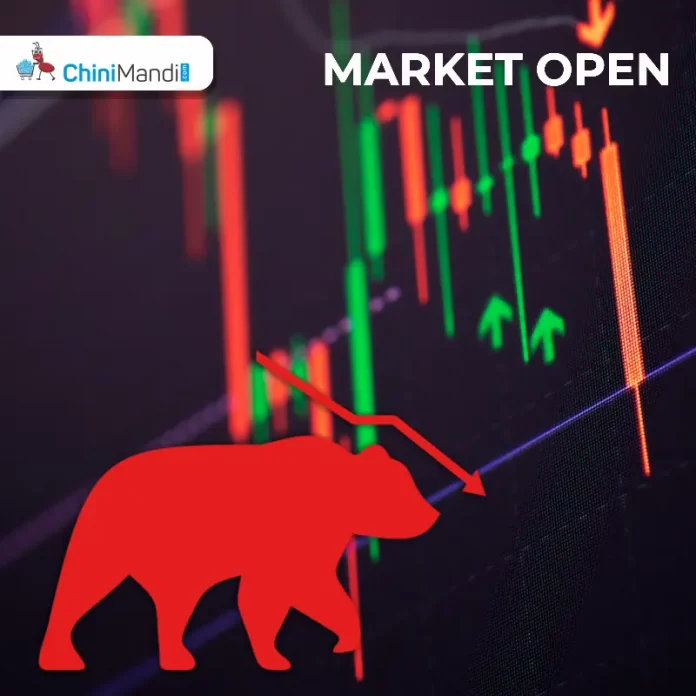 New Delhi [India], June 23 (ANI): Indian stock indices traded in the red on Friday morning partly due to profit booking after they peaked this week and on indications that the global fight against inflation, as indicated by various central banks, is far from over.
At 10:22 am, Sensex was trading 136.75 points lower at 63,102.14, whereas Nifty was trading 63.45 points down at 18,707.80.
High stock valuations at present also may have kept investors at bay for the time being.
Benchmark Sensex and Nifty were 0.4-0.5 per cent lower at the time of writing this report. On Wednesday, the benchmark index Sensex, which has been buoyant over the past several sessions, touched its all-time high.
"After the Sensex hitting record highs, the market momentum has slowed down. The mood in the markets now is not so bullish, globally. The big wall of worry continues to the rising interest rates," said VK Vijayakumar, Chief Investment Strategist at Geojit Financial Services.
"The message from the leading central banks, reiterated by the Fed in its recent Congressional testimony, is that they will not let down on containing inflation and there is a long way to go before the inflation target of 2 per cent is reached," Vijayakumar added.
In India too, RBI indicated that the fight against the price rise is not yet over but its job is half done.
RBI Governor Shaktikanta Das said bringing back inflation levels in India to the comfortable range is like a job half finished, adding that the fight against the price rise will have to be in a way where inflation figures are aligned around 4.0 per cent on a durable basis.
Retail inflation currently in India is a notch above the ideal 4 per cent target, against the tolerable window of 2-6 per cent.
The inflation in the US and India is moderating, but what is to be seen is whether this trend is sustainable.
"We're seeing profit taking at higher levels due to feeble global cues but the tone is still positive," said Ajit Mishra, SVP – Technical Research, Religare Broking Ltd.
According to financial services company Emkay Wealth Management, all three primary asset classes — stocks, fixed income and gold are in play – but they believe some select small and mid-cap stocks can outperform as the valuation gap with their larger peers closes.
Emkay Wealth said it prefers structural growth companies over cyclical ones as the peak of the commodity price rise cycle is behind us.
"Asset allocation is always the key to generating steady returns, among the various asset classes we are seeing a lot of traction and opportunities in the small-cap space in India and also the manufacturing and consumer-focused companies are expected to do well in the next few years due to favourable government policies and favourable demographics at play," said Ashish Ranawade, Head of Products, Emkay Wealth Management. (ANI)