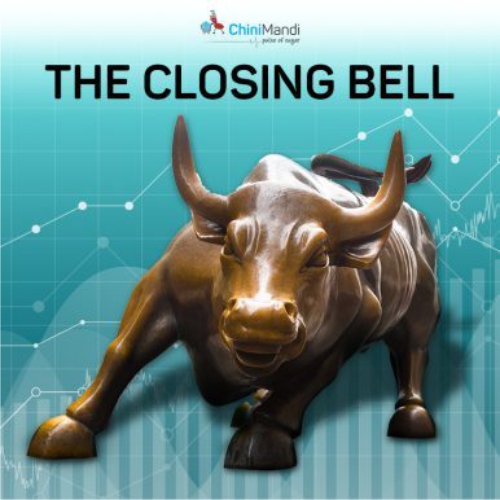 To Listen to this News click on the button below the image
Mumbai, May 23 (UNI) The stock market closed on lower note after hitting a record high in the morning trade due to clean sweep of the BJP in the 2019 General Elections.

At the time of closing, the Sensex fell by 298.82 points at 38,811.39 points while the National Stock Exchange's Nifty declined by 80.85 points at 11,657.05 points.
Earlier when the market opened for the trade, the Sensex rose by 891.16 points and was trading at the 40,001.37 points. The Nifty climbed as much as 267.60 points and was trading at 12005.50 points.
In the noon, investors started earning profits, making pressure on the Sensex and in the last phase, it fell to a lower level of 38,651.61 points. Finally, it was 0.76 per cent lower than Wednesday and closed at 38,811.39 points.
Of the 30 Sensex companies, 15 were in green mark and 15 were in red marks.
During the day, the Nifty also managed to create a new record level of 12,041.15 points. However, under the profit pressure, it rolled down to 11,614.50 points and closed at 11,657.05 points, down by 0.69 per cent compared to Wednesday.
Of the 50 Nifty companies, 23 were in the lead while 27 were down.
About 1182 shares have advanced, 1303 shares declined, and 170 shares remained unchanged.
IndusInd Bank, Zee Entertainment, Adani Ports, Grasim Industries and Cipla were among major gainers the Nifty, while losers were Vedanta, Eicher Motors, ITC, Hindalco and Bajaj Finserv.
In a landslide victory in elections to the 17th Lok Sabha, the ruling BJP is all set begin its second five-year innings under the captaincy of Prime Minister Narendra Modi guiding the destiny of the nation. The BJP won 14 seats and was leading in 289 seats.