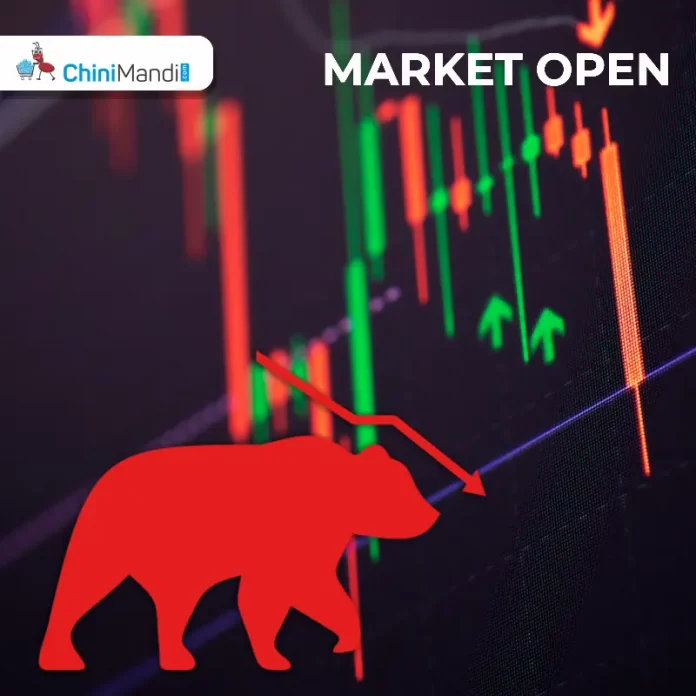 Mumbai (Maharashtra): As global uncertainty continues to cast a shadow over financial markets, the Indian stock market opened with subdued sentiments on Wednesday.
Indices experienced a flat start before slipping into the red, extending the challenging streak that has persisted since the beginning of the week.
The benchmark Sensex began the day on a low note, opening at 65,001.81, marking a decline of 499.52 points. Similarly, the Nifty also started in negative territory, opening at 19,393.00, recording a substantial drop of 135.75 points.
At 10:27 am, Sensex was trading 387.85 points down at 65,124.25, whereas Nifty was trading 114.25 points declined at 19,414.50. 
The top performers in the early trading hours included Nestle India, Adani Enterprises, Hindustan Unilever, BPCL, and Dr Reddy, which experienced gains. On the flip side, companies like Maruti, NTPC, M&M, Axis Bank, and Power Grid faced declines.