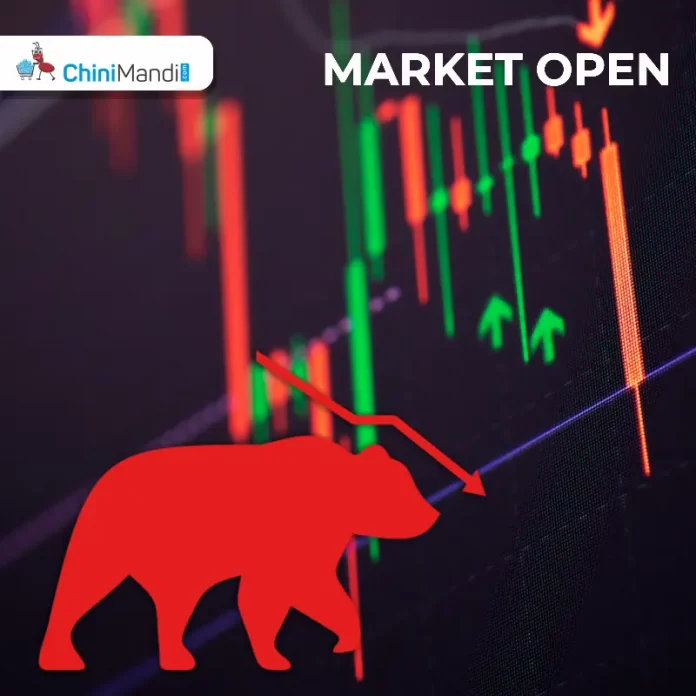 Mumbai: The stock market saw a cautious start to the trading day as a combination of global factors weighed in. At the opening bell, stock indices opened with losses in the low percentage range. The trading session began with both the Sensex and Nifty in the red, showing a degree of uncertainty in the market.
The Sensex opened lower, shedding 392.41 points from the previous close, initiating the session at 65,424.12. Simultaneously, the Nifty recorded a 134-point decline, starting at 19,537.75, raising initial concerns among traders and investors.
At 10:12 am, Sensex was trading 307.67 points lower at 65,569.35, whereas Nifty was trading 97.20 points down at 19,573.90.
This bearish trend continued through the market opening, with only four Nifty companies advancing, while a significant 45 were in decline, leaving one company's stock unchanged.
Prominent gainers in the Nifty included Bajaj Auto, IndusInd Bank, L&T Mindtree, Hero Motocorp, and ITC. In contrast, notable losers encompassed companies such as Wipro, Hindalco, Tata Steel, Power Grid, and Bajaj Finance.
The market opened on a negative note in line with global cues, influenced by the recent US Treasury yield, which is nearing a 16-year high. Other global factors include rising oil prices and a Dow Jones Industrial Average that recently experienced a decline, adding to the overall caution in the market.