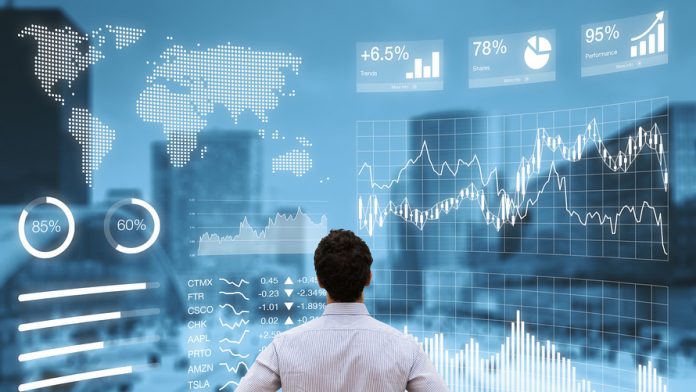 London, Jun 19 (AFP) Asian and European stock markets tumbled today on rising fears of a trade war after US President Donald Trump threatened fresh tariffs on Chinese imports and Beijing warned of countermeasures.
Frankfurt was the heaviest faller among leading European indices, shedding 1.4 percent in late morning deals, which followed a drop of 3.8 per cent for Shanghai.
Eyes were also on talks in Germany due between the country's Chancellor Angela Merkel and French President Emmanuel Macron on EU reform.
Merkel and Macron have both stressed that the bloc must learn to stand its ground on the world stage, as Trump openly challenges the EU with a trade war and over security and climate policy.
In foreign exchange trading today, the dollar dropped versus the haven yen currency but gained versus the pound and euro.
Oil prices slid ahead of a key OPEC meeting on crude output levels on Friday.
"Donald Trump is once again at the centre of market sentiment, as fears over an impending trade war are heightened yet again," noted Joshua Mahony, market analyst at IG trading group.
Trump has asked the US Trade Representative to identify $200 billion (173 billion euros) worth of imports to be targeted, adding he would hit a further USD 200 billion if Beijing retaliates.
The US and China, the world's top two economies, already announced Friday tit-for-tat measures on goods valued at about USD 50 billion as the US president pushes ahead with his protectionist America First agenda.
Stephen Innes, head of Asia-Pacific trading at Oanda, said Trump's latest move goes "beyond 'tit-for-tat' levels and, predictably, investors are running for cover under the haven umbrellas as global equity indices are crumbling under the weight of an escalating trade war".
Asian trading floors were a sea of red today, with Hong Kong closing down 2.8 per cent.
Hong Kong-listed shares in Chinese telecoms equipment maker ZTE dived 24.8 per cent after US senators voted to reimpose a seven-year ban on US high-tech chip sales to the company.
The move defied the White House's decision to replace the ban with a USD 1.4 billion fine, providing a lifeline to the firm threatened with collapse as it relies on the crucial US hardware.
Trump's intervention to help the firm was seen at the time as part of a move to smooth over tensions with Beijing as they embarked on talks to avert a trade war, with the president tweeting on May 13 that too many Chinese jobs were at threat.
ZTE stock has now lost around 60 percent since trading in it resumed last week after a two-month suspension that came in following the initial ban.