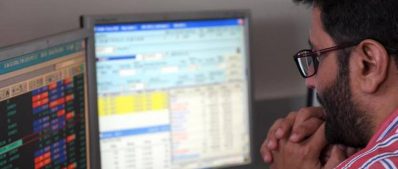 Stock markets would continue to be guided by rupee movement, US-China trade issues and oil prices in a holiday-shortened week ahead. The equity market will remain closed on Thursday for Muharram.
With the rupee plumbing to new lows against the dollar, the government had on Friday announced an array of steps, including removal of withholding tax on masala bonds, relaxation for FPIs, and curbs on non-essential imports, to contain the widening current account deficit and shore up the domestic currency.

"Despite a sharp fall in rupee and consolidation in domestic markets, we are outperforming other emerging markets. The reasons for this are revival in domestic earnings growth, better economic data and softening of CPI.
"However, some risk factors like surge in oil prices, strengthening of dollar and escalation of trade war are creating headwinds for the markets. Considering this, the market is expected to be volatile in the near term," said Vinod Nair, Head of Research, Geojit Financial Services.
Global developments will keep the market on edge, experts added.
"All eyes will be on crude oil movement and INR as that is a point of concern for bulls given a continuous depreciation in INR. Trade tariffs will be in the front seat and Asian markets opening on Monday will set the tone," said Mustafa Nadeem, CEO, Epic Research.
Over the past week, the Sensex fell over 299 points. Markets were closed last Thursday for Ganesh Chaturthi.