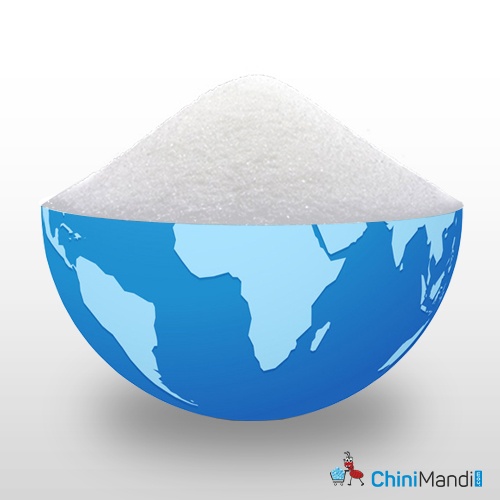 In recent months, the market's attention has been focused on weather conditions in major sugar producing countries. In Center South Brazil, a region penalised by intense water deficit that harmed productivity of sugarcane fields in the 2021/22 cycle (Apr-Mar), the rainfall regime has been favorable to development of sugarcane that will be harvested throughout 2022. At the same time, production performance in Asia and Europe has also been positive which should stimulate production gains compared to last season.
StoneX, a North American commodity and financial services consultancy expects the global sugar production to accumulate an annual increase of 1.5% in the 2021/22 season (Oct-Sept) , to 186.5 million tonnes. However, with lower sugar production in China, their supply estimates were reduced by 139,000 tonnes compared to the November 2021 publication.
From the perspective of demand, they find the environment favorable for it to increase in major consuming players, especially China. In addition, the buying appetite by refiners should remain firm, given that the White Premium, used as a proxy for the refining margin, has accumulated significant gains since October 2021, to US$95.0/t. Therefore, they maintained their expectation that the global sugar consumption will show an annual growth of 0.9% reaching 188.4 million tonnes.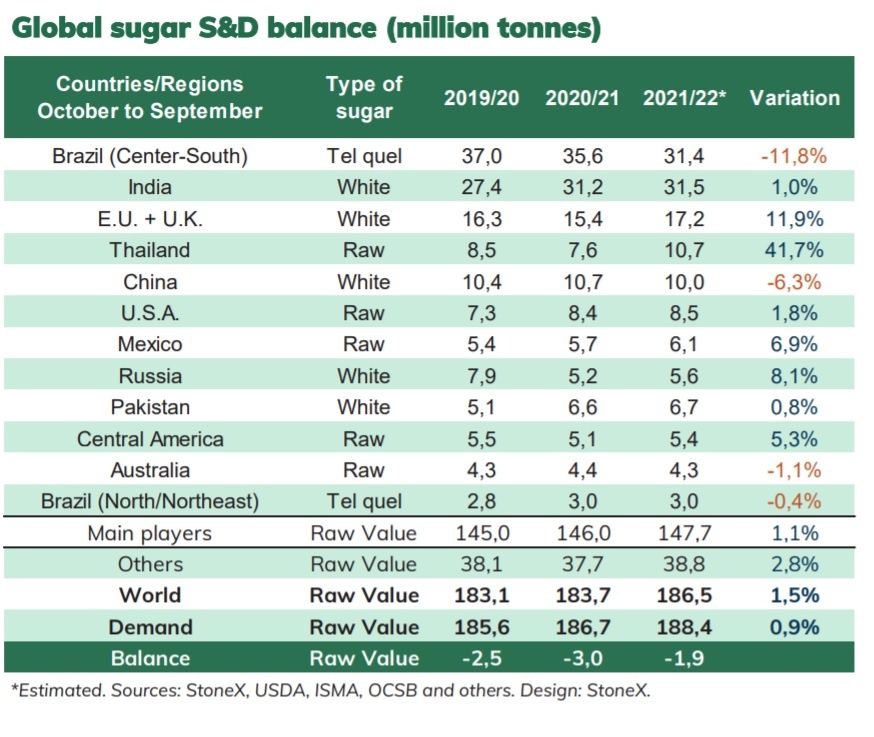 Consequently, the global sugar production sugar balance deficit was revised, going from 1.8 million tonnes to 1.9 million tonnes, hence the deficit is reducing YoY from 3.0 mmt to 1.9 mmt. At the end of the 2021/22 cycle (OctSept), StoneX expects inventories to reach 72.4 million tonnes taking the stocks/use tattoo to 38.4%. In the coming months Indian exports seem to be viable with export parity at US 19.60/lb and sugar production more attractive than ethanol in the Brazilian market.