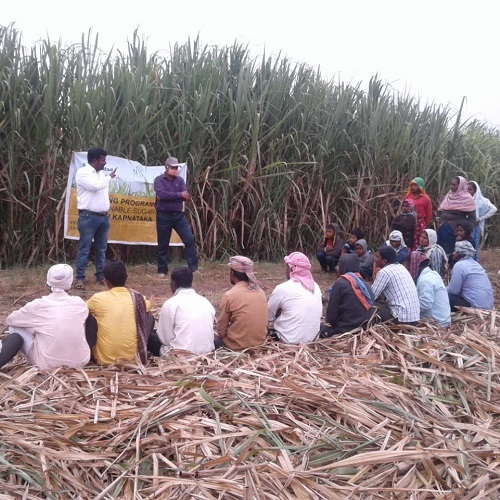 New Delhi: During the Kharif season, harvesting of crops like sugarcane and paddy takes place in most parts of India. These are the crops that are grown by millions of farmers in the country. To use the harvested field once again, very quickly, farmers use to burn the paddy straw, sugarcane trash and other agri-residue in the field only. These burning damages the top soil of the field and kill favourable bacteria that are available in the soil. To sustain the soil health, it is important that burning in filed should be stopped.
Solidaridad has been working with farmers and other stakeholders to secure and enhance the quality of soil health.

Speaking on the issue, Dr. Alok Pandey, Senior Programme Manager (Sustainable Sugarcane) of Solidaridad Asia, said, "Sugarcane programme of Solidaridad has been making efforts to increase soil health under its various projects in states like Uttar Pradesh, Maharashtra, Karnataka, Madhya Pradesh and Telangana so that farmers can get a better yield from their sugarcane crop and thereby enhance their income."
"To ensure soil health and to promote its sustainability, Solidaridad has initiated a campaign. A small video has also been developed where office bearers of sugarcane research institutes, pollution control board, government departments have been sharing about measures taken by their institutions to stop burning. This video is being shared with farmers and citizen through mobile/WhatsApp. So far this campaign has been able to cover more than 2,00,000 farmers of Uttar Pradesh, Maharashtra, Karnataka and Madhya Pradesh", he further added.