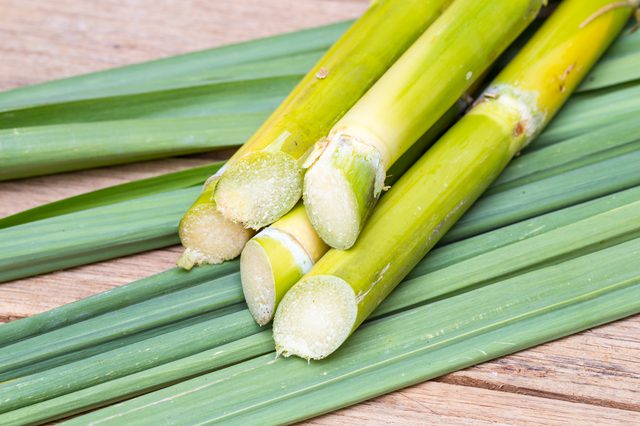 Image Credits: LEAFtv
CHENNAI, APRIL 19
The Government should stop encouraging sugarcane cultivation to the point of undermining industry viability. Sugarcane price cannot be increased without considering sugar price, say industry representatives.
As sugarcane arrears mount in most production centres in tandem with falling sugar prices in the backdrop of a generous harvest, the Centre hopes the mills export at least 2 million tonnes of sugar by September to ease the pressure in the domestic market.
According to the Indian Sugar Mills Association, sugar production in the 2017-18 (October-September) season will be well over 300 million tonnes and sugar prices are ruling below cost of production. Mills' arrears to farmers is estimated to have crossed ₹20,000 crore.
Exports not viable
But with the global prices ruling lower than domestic price, sugar mills do not see the point in exporting.
There is "no economic possibility" for exports, says M Manickam, Chairman, Sakthi Sugars, in an interaction with BusinessLine. International prices are ruling at about ₹20 a kg and the break-even for Indian sugar is at about ₹34. The only option is to bring down sugarcane pricing and sugar production, he asserts.
There can only be an economic solution to the problem. Any other assistance will probably not be WTO-compatible, he felt.
"We need to signal farmers that cane is not needed now. The effective signal will be to stop incentive pricing," Manickam says. At the very least, the Centre should not hike FRP further in the coming season when sugar production is expected to be at surplus again, he felt.
Differences among States
Sugar factories in India are competitive globally. But sugarcane pricing is a handicap that mills cannot handle, say sugar mill representatives.
For now, the situation is aggravated at the State level. For instance, Uttar Pradesh — the largest producer of sugarcane — pays ₹700 more than the statutory FRP of ₹2,550 a tonne of cane linked to 9.5 per cent sugar recovery. The second largest player in the segment, Maharashtra, too has an attractive pricing. But the entire industry across the country is facing the burden of low sugar price.
A chief executive who did not want to be named, pointed out the BJP government at the Centre had actually written to its counterpart in UP to move to a pragmatic cane price. But that has not happened. Most other States including Tamil Nadu are looking at a revenue sharing formula based on sugar prices.
Financial package sought
Palani G Periasamy, President, South Indian Sugar Mills Association – Tamil Nadu, says sugar industry is facing a contrary situation with price of sugarcane increasing due to government pricing even as production continues to be in excess.
Sugar prices are ruling at about ₹2,900 a quintal against a production cost of about ₹3,300 and higher in the domestic market. If the government wants the industry to export when global prices are ruling even lower at about ₹1,900, it will have to support exports. It has to set up a sugar stabilisation fund to support the industry and farmers and come out with a comprehensive financial package for bank loans and Sugar Development Fund loans, he said.
RV Giri, National President, Consortium of Indian Farmers Associations, says sugarcane arrears continue to mount. It does not help to increase sugarcane prices on paper if sugar mills do not pay. Excess sugar production has to be curtailed and sugarcane prices set at viable levels for farmers.
Farmers need more concrete benefit. Even in the case of crops for which the government announces minimum support prices, market prices are ruling lower, he pointed out.
Domestic consumption of sugar is about 245 million tonnes, but production is much higher, he pointed out.