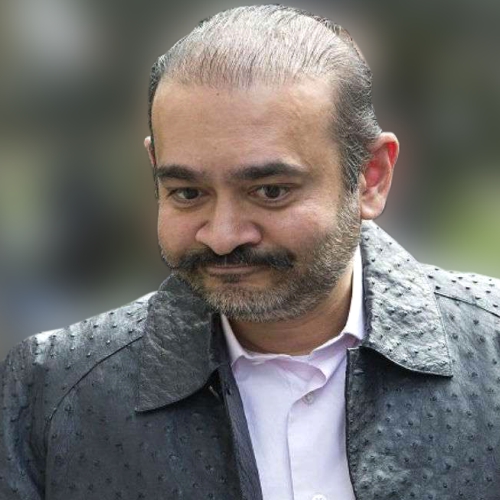 To Listen To This News Click On A Button Below To The Image.
A supplementary charge sheet against fugitive diamantaire Nirav Modi, accused of masterminding the over Rs 13,700 crore fraud that rocked the Punjab National Bank last year, before a special Prevention of Money Laundering Act (PMLA) court in Mumbai was filed by the Enforcement Directorate last week.
His wife Ami Modi and a few more persons have been accused by the agency for getting involved in the laundering procedures from funds which have been obtained fraudulently from Punjab National Bank through means of LOUs.
As reported by The Times of India reported, In a fresh charge sheet, Modi diverted Rs 934 crore of the defrauded money into his personal account and two other accounts in the name of his family members, The agency submitted the details of the bank statements of companies based in Dubai, UAE and Singapore in the recent charge sheet to establish this money trail. 91% of the defrauded money has been unearthed by the agency.
The UK Home Secretary's office last week moved the extradition file of diamond merchant to the Westminster Court in London, finding his case "fit for extradition". His extradition case is to be further evaluated by the court and a provisional arrest warrant against Modi might be issued.
A team of CBI and ED are all set to leave for London to arrest him if such order is issued. However, strict civilian laws in the UK might allow him to get bail instantly.
Download ChiniMandi News App :  http://bit.ly/ChiniMandiApp