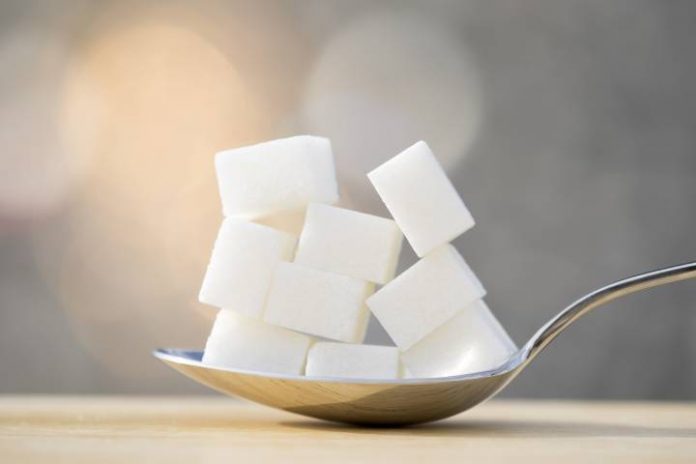 New Delhi, Jun 25: A steep fall of Rs 100 per quintal in sugar prices, marked trading at the wholesale market in the national capital today, pulled down by ample position of stocks on persistent supplies from mills amid absence of worthwhile buying activity.
Meanwhile, prices of a few mills were higher on better offtake by bulk consumers.
Marketmen said ample stocks on increased supplies from mills along with slackened buying by stockists and bulk consumers such as soft-drinks and ice-cream makers, mainly led to fall in prices.
Sugar ready M-30 and S-30 traded notably lower by Rs 100 each to settle at Rs 3,350-3,450 and Rs 3,340-3,440 per quintal.
Mill delivery M-30 and S-30 traded in the range of Rs 3,100-3,360 and Rs 3,090-3,350 instead of Rs 3,150-3340 and Rs 3,140-3,330 per quintal, respectively.
In the millgate section, sugar Budhana and Thanabhavan lost Rs 80 each to end at Rs 3,150 and Rs 3,145 per quintal, respectively, while Dhampur and Malakpur declined by Rs 60 each to Rs 3,110 and Rs 3,140 per quintal.
Prices of Dorala ,too, fell by Rs 55 to Rs 3,145 and Mawana fell by Rs 50 to Rs 3,150 per quintal.
In contrast, sugar Asmoli and Simbholi gained by Rs 50 each to Rs 3,340 and Rs3,350 per quintal.
Following are today's quotations (in Rs per quintal)
Sugar retail markets – Rs 35-40 per kg.
Sugar ready: M-30 Rs 3,350-3,450, S-30 Rs 3,340-3,440.
Mill delivery: M-30 Rs 3,100-3,360, S-30 Rs 3,090-3,350.
Sugar millgate (including duty): Mawana Rs 3,150, Kinnoni Rs 3,360, Asmoli Rs 3,340, Dorala Rs 3,145, Budhana Rs 3,150, Thanabhavan Rs 3,145, Dhanora Rs 3,340, Simbholi Rs 3,350, Khatuli Rs 3,345, Dhampur Rs 3,110, Sakoti N.A, Modinagar N.A., Shamli N.A., Malakpur 3,140, Ramala not available, Anupshaher N.A, Baghpat N.A., Morna N.A., Chandpur N.A., Nazibabad N.A and Nanota N.A.