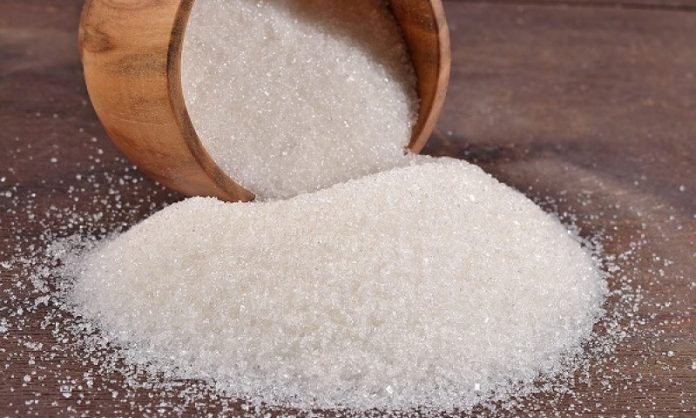 Image Credits: .tolideirani.com
New Delhi, May 14 (PTI) Sugar prices dropped by up to Rs 25 per quintal at the wholesale market here today due to weak demand from stockists and bulk consumers and increased supplies from mills.
Marketmen said mounting stocks in the market due to relentless supplies from mills amid record output this marketing season mainly dragged down sweetener prices.
Sugar mill delivery M-30 and S-30 prices declined by Rs 15 each to Rs 2,600-2,725 per quintal and Rs 2,590-2,715 per quintal.
In the mill gate section, sugar Asmoli dropped by Rs 25 to Rs 2,695 per quintal, Mawana, Dhanora and Khatuli slipped by Rs 20 each to Rs 2,630 per quintal, Rs 2,695 per quintal and Rs 2,715 per quintal.
Prices of Kinnoni, Budhana, Thanabhavan, Dhampur and Modinagar also eased by Rs 15 each to Rs 2,725, Rs 2,640, Rs 2,630, Rs 2,595 and Rs 2,620 per quintal respectively.
Following are today's quotations (in Rs per quintal)
Sugar retail markets – Rs 29.00-32.00 per kg.
Sugar ready: M-30 Rs 2,800-2,930, S-30 Rs 2,790-2,920.
Mill delivery: M-30 Rs 2,600-2,725, S-30 Rs 2,590-2,715.
Sugar millgate (including duty): Mawana Rs 2,630, Kinnoni Rs 2,725, Asmoli Rs 2,695, Dorala Rs 2,640, Budhana Rs 2,640, Thanabhavan Rs 2,630, Dhanora Rs 2,695, Simbholi Rs 2,710, Khatuli Rs 2,715, Dhampur Rs 2,595, Sakoti 2,625, Modinagar 2,620, Shamli 2,620, Malakpur 2,620, Ramala not available, Anupshaher N.A, Baghpat N.A.,Morna N.A., Chandpur N.A., Nazibabad N.A and Nanota N.A.