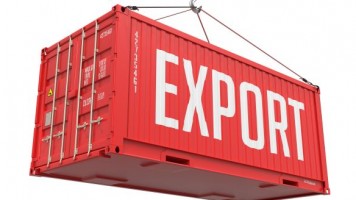 Image Credits: MoneyControl
Sugar exports from India might not be possible even as the government has asked for export of 20 lakh tonnes (lt) of the sweetener this year. Absence of price parity at international markets and any incentive for export, millers said, will make it difficult for them to meet the expected export quota. With initial production figures going haywire, the glut in sugar production has resulted a slide in sugar prices, making it difficult for mills to pay the farmers. Estimates by the Indian Sugar Mills Association (ISMA) — the umbrella body of private sugar millers — have put the cane arrears to around Rs 16,000 crore, as of March 31, 2018. In order to export excess sugar, the central government had mandated a compulsory export of around 20 lt of the sweetener and mills from Maharashtra were to export around 6.2 lt.

However, millers say the minimum indicative export quota (MIEQ) will be difficult to achieve in the present price points. Mukesh Kuvadia, general secretary of the Bombay Sugar Merchants Association, pointed out that the present Free on Board (FOB) price of sugar is $350 per tonne. "This translates into Rs 23 per kg, as against the production cost of Rs 25 per kg," he said. Thus, the lack of price parity will rule out any exports and only mills that need urgent liquidity might go for exports, at a loss, added Kuvadia.
In 2014, the central government had tried to mandate 40 lt export, which would earn millers an incentive. However, the country could not meet the target and only 16.56 lt of sugar was exported. Domestic prices of sugar had firmed up in view of a possible shortage, which had prevented millers from exploring the export option. The present ex-mill prices in Maharashtra are between Rs 2,950 and 3,000 per quintal.
This year, the absence of any incentive, millers said, will act as a major deterrent to exports. Rohit Pawar, vice-president of ISMA, said while the move was welcomed by the industry, government support was necessary to explore the export option. "If the government announces an export incentive, the international price will go down further. However, the millers will be in a situation to export," he said.
Kuvadia, however, suggested creation of a buffer stock of sugar by the government, which, he said, will help in firming up prices.