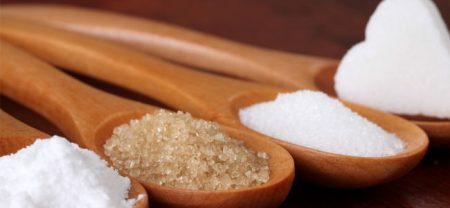 Mumbai, Oct 3 (PTI) Sugar exports could pick up in sugar season 2018-19, despite weak international prices, according to Rating agency Crisil.
"In sugar season 2018-19, with the export quota announced well in advance and a slew of measures including raw material subsidy and transport subsidy, exports are expected

to get a boost," it said in a release.
While it expects that the industry may not fulfil its 5 mt export quota, as much as 3 mt could be exported.
International sugar prices are expected to remain weak next season, too, given bumper production expected from Thailand and the EU, it added.
It noted that minimum indicative export quota of 2 mt for sugar season 2017-18 was not met and the mills only exported 0.5 mt then.
"This was because international sugar prices remained soft and the quota was announced only in April 2018 for sugar season 2017-18, after half the season (October-September) was over," it said.
The comprehensive sugar policy released on September 26 is aimed at improving liquidity of the mills and the agency expects the two key provisions of providing raw material subsidy of Rs 13.88 per quintal of cane crushed, which would bring down cost of producing sugar by 4-5 per cent and transport cost subsidy of Rs 1000-3000 per tonne that is expected to lower export linked transport expenses by 50-60 per cent to have a significant impact.
"However, this only applies if mills export their assigned quota of sugar as directed under the minimum indicative export quota (MIEQ) the targeted exports for the industry, 5 million tonnes represents 15 per cent of sugar season 2018-19 production. And the mills are required to maintain monthly inventory levels as directed by the government," it said.
"This policy that intends to improve the liquidity of the mills could bring down the cane arrears of sugar season 2017-18 by 70-75 per cent. However, numerous conditions set to avail the subsidy benefits may prove to be a roadblock for mills to take advantage of this scheme," it added.
The agency also said the raw material cost of standalone sugar mills is expected to decline by 4-5 per cent if they avail the raw material subsidy.
However, since sugar prices, both domestic and exports, are projected to remain below the cost of production, the standalone mills are expected to continue making losses.