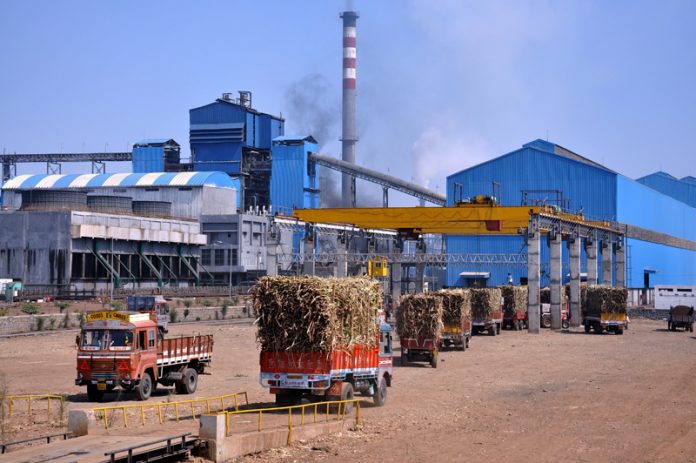 Image Credits: SANDRP WordPress.com
Some sugar factories in Belagavi, the largest sugar producing district in the State, have announced procurement prices between ₹3,000-₹3,200 per tonne for sugarcane, forcing other factories to up their prices. However, farmers are not happy. They say the factories never buy sugarcane at the State-favoured fair at a remunerative price and that a substantial amount of the promised amount is withheld as arrears for years.
The district has 37 sugar factories and two more are on the anvil. Of these, around 25 are functional. Some factories are in the cooperative sector and some are privately held. But most are controlled by leaders with political clout.
In an average year, all factories together produce around 1.3 crore quintals of sugar by crushing around 15 crore tonnes of sugarcane. A third of the 10 lakh hectares of land is used for sugarcane cultivation.
Bhalachandra Jarkiholi, MLA, and chairman of Ghataprabha Sugar Factory announced the price of ₹3,200 per tonne of sugarcane. This led to an assumption among sugarcane growers that other factories will have to match this amount.
"No factory pays the right price and pays on time," Appasaheb Desai, farmers' leader, said. He added, "We have been agitating for weeks for payment of arrears as old as three to five years. But what we have got are only assurances."
He pointed out that some factories in Maharashtra were offering prices upto ₹3,600.
In some other factories, even the cutting and transport charges are borne by the factories and farmers get lumpsum amounts. It is time factories in Belagavi followed this, Mr. Desai said. He said the factories here were controlled by politicians across parties.